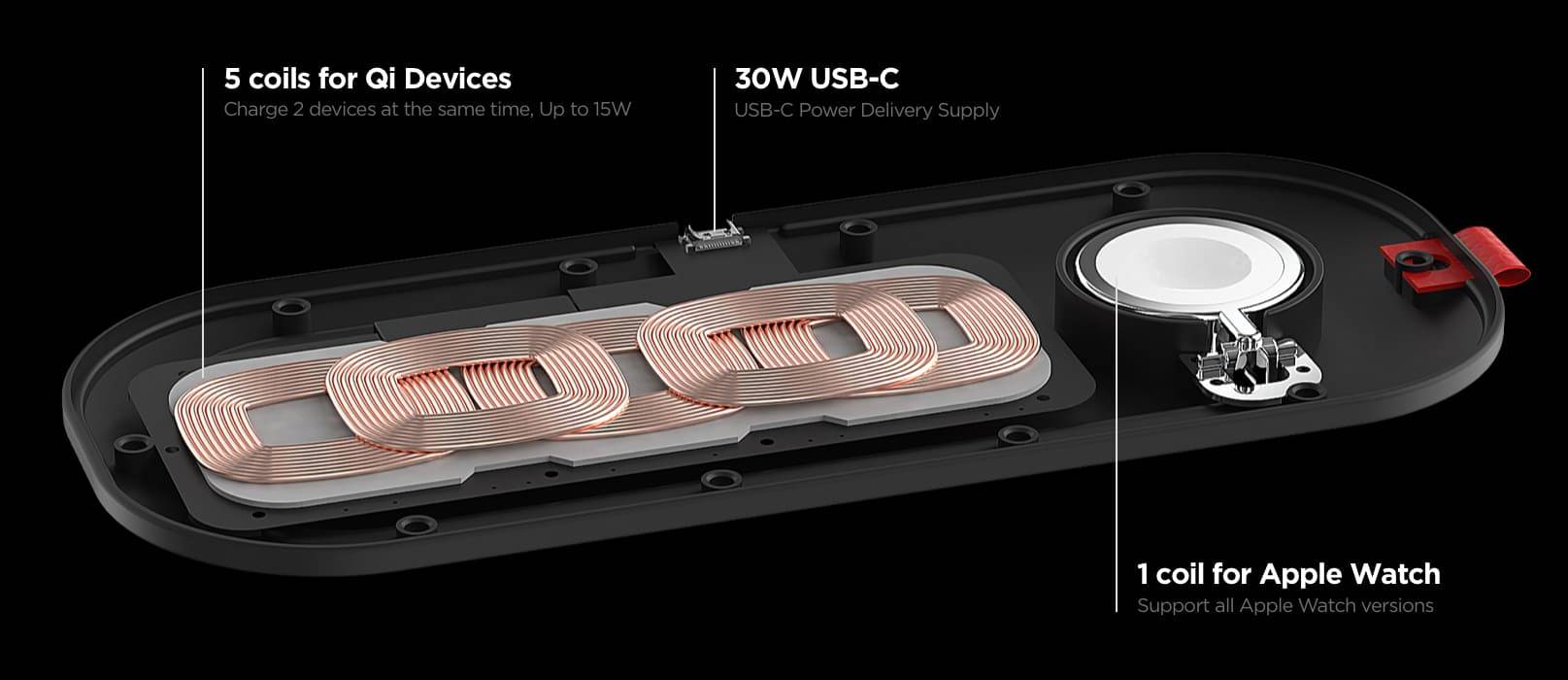 6-coils Wireless Charging System.
SliceCharge Pro uses a new technology called "Full-area Charging". Combined with 5 coils, SliceCharge Pro can greatly expand its charging range, so you can place your devices almost anywhere on the pad to charge them successfully.
Built-in MFi-certified Charger by OPSO.
SliceCharge Pro incorporates a MFi-Certified Apple Watch Charger by OPSO®️, enabling the new SliceCharge to fully support all versions of Apple Watch.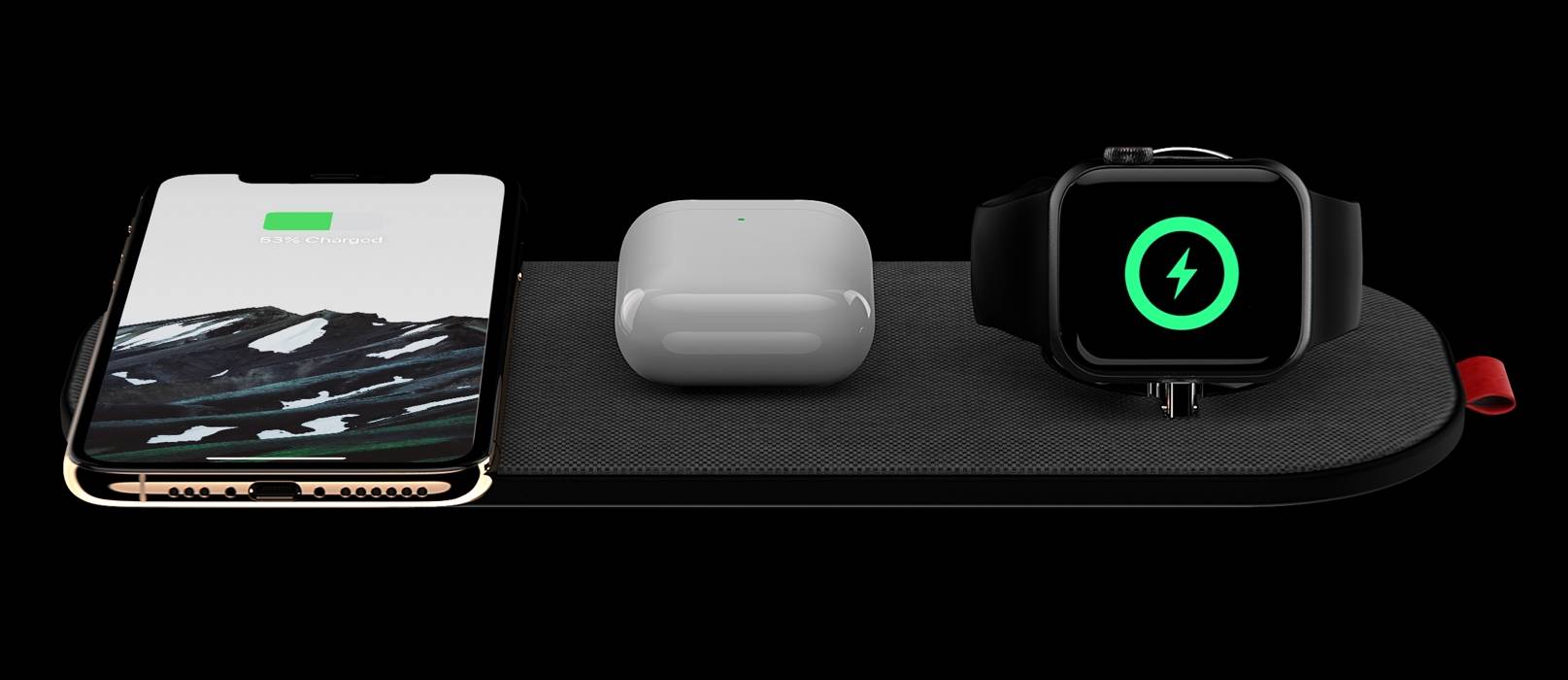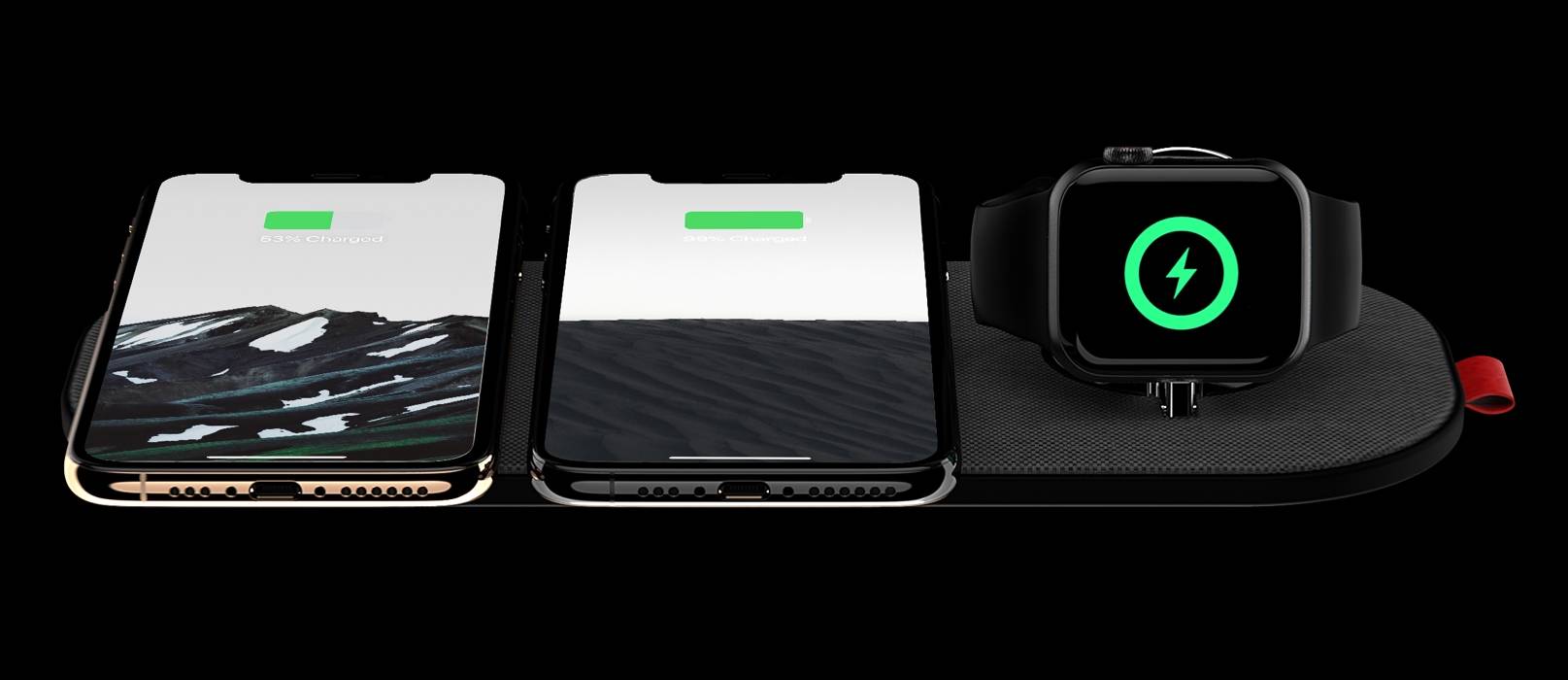 Charge All Your Devices at the Same Time.
You can charge Apple Watch series and 2 Qi protocol phones at the same time. 7.5W fast charging for iPhone 11/11P/11P Max/Xr/Xs/Xs Max, iPhone X/8/8 Plus, 15W fast charging for Samsung Galaxy S10/9/8/7, 3W charging for Apple Watch series 1/2/3/4/5, 5W charging for AirPods.
Excellent Product!!
Without a doubt, the best wireless charger out there if your all-in the Apple ecosystem. iPhone, Apple Watch, AirPods...done!
Love it
Love this charger. I was using a crappy rav power wireless charger that would stop working in the middle of the night. The design looks great, love the wide length and the cloth. The only thing I don't like is the bottom material. It's a plastic material and slides around pretty bad when you touch it but some non slick tape may help it. Just a little annoyance but still better than other products I've looked at. I ordered from Indiegogo and the wait was a bit longer than I expected but overall worth it. Recommend to anyone looking for a great wireless charger.
Great Wireless Charging Option
This is a great product that is designed really well and is a great solution for charging multiple devices. If you just get the charger, it looks exceptional. The only part that I would be careful about is deciding whether or not to get the stand. I like having the charger propped up, but the stand does not have the best connection point to hold the charging mat. The charger itself can actually come loose from the stand if you are not careful when putting devices on it and taking them off. If the stand had a stronger connection point, this device would definitely be worth 5 stars.
Great device!
I ordered the Pro 6 and it arrived in like 3 days all in! It is very well built and I love the blue color, The fabric cover is a very nice touch. Both my Series 4 watch and iphone XS charge fully and I love the watch facing me and the nightlight feature turned on. Super device and I have recommend it to all my friends. I also order a green nato watch strap and it looks great!
Best wireless charger on the market
I'm using the slicecharge pro since three weeks now and I'm totally satisfied. I can charge my iPhone, my AirPods and my Applewatch simultaneously and fast. The look and the quality is great. I'm going to buy a second one for my girlfriend too :D