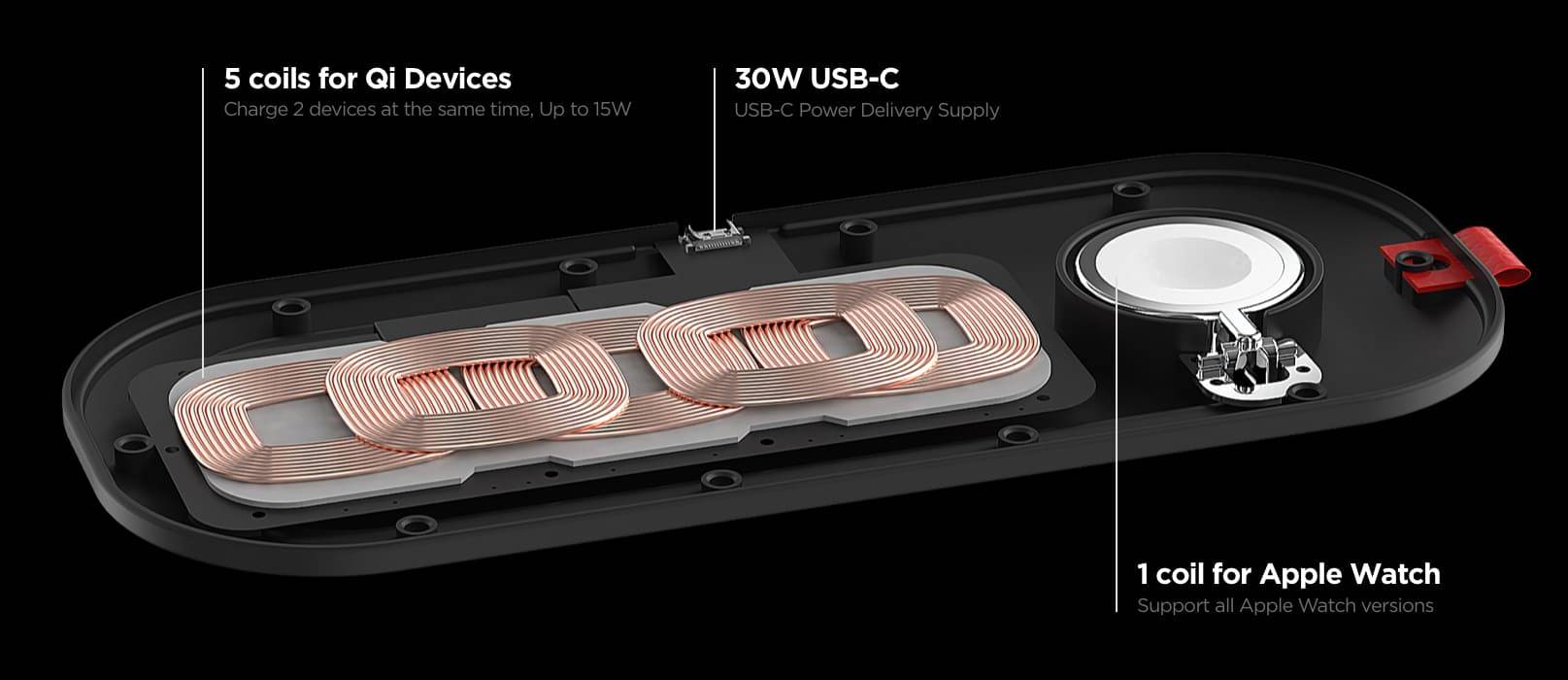 6-coils Wireless Charging System.
SliceCharge Pro uses a new technology called "Full-area Charging". Combined with 5 coils, SliceCharge Pro can greatly expand its charging range, so you can place your devices almost anywhere on the pad to charge them successfully.
Built-in MFi-certified Charger by OPSO.
SliceCharge Pro incorporates a MFi-Certified Apple Watch Charger by OPSO®️, enabling the new SliceCharge to fully support all versions of Apple Watch.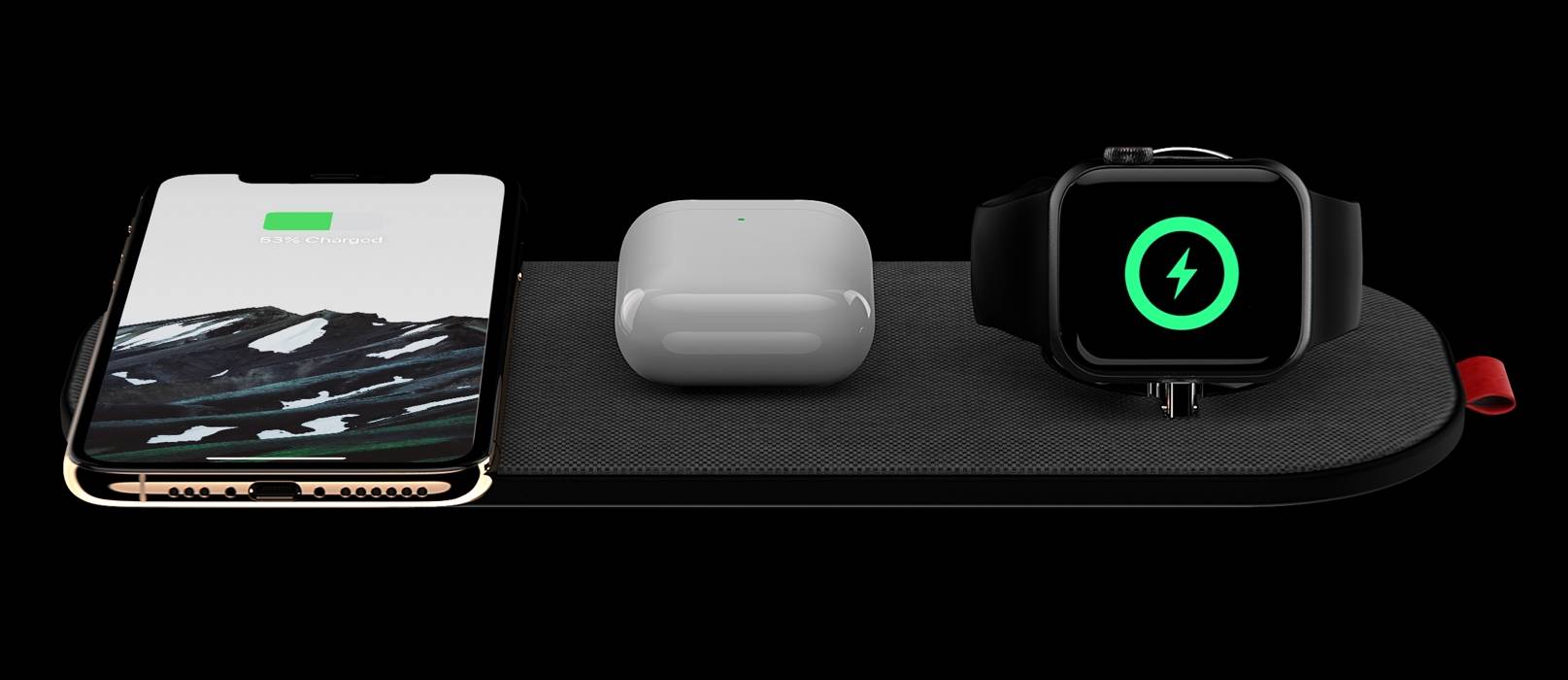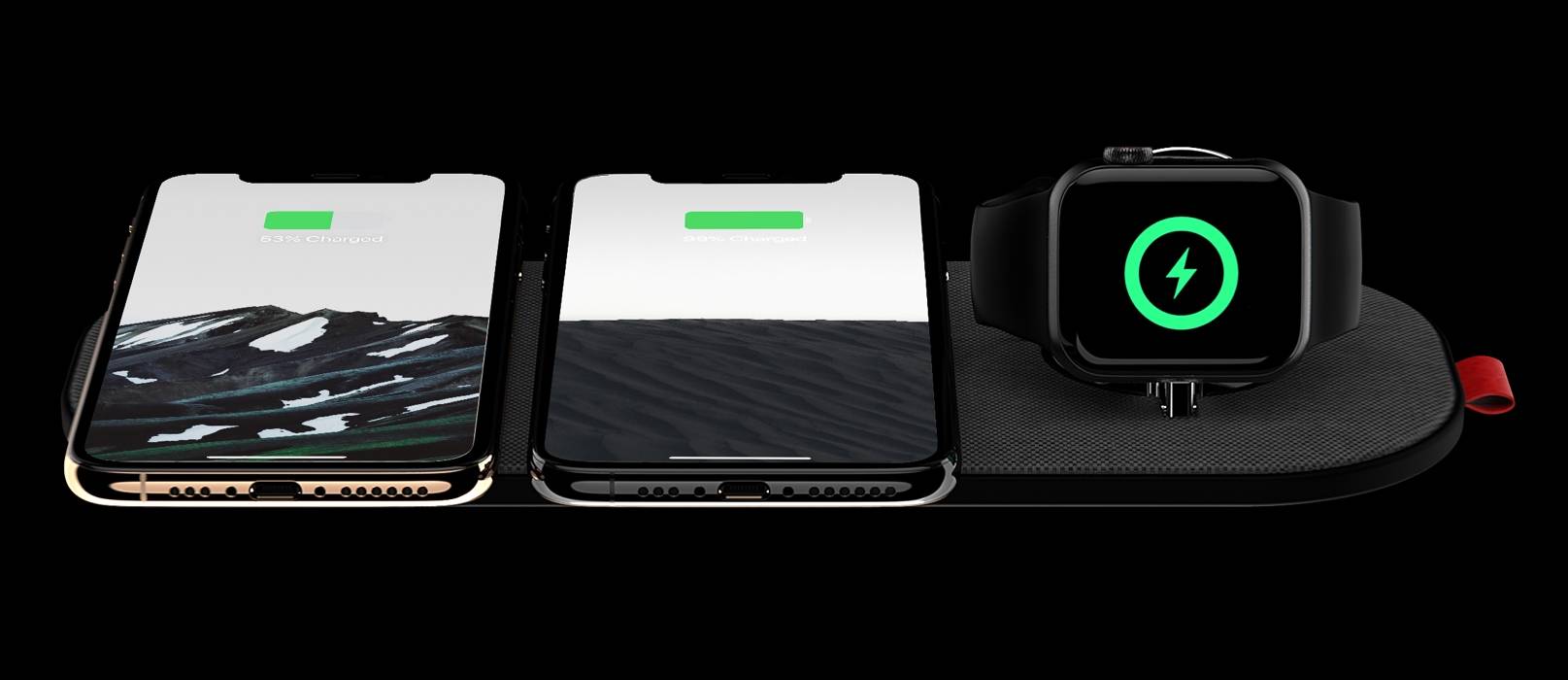 Charge All Your Devices at the Same Time.
You can charge Apple Watch series and 2 Qi protocol phones at the same time. 7.5W fast charging for iPhone 11/11P/11P Max/Xr/Xs/Xs Max, iPhone X/8/8 Plus, 15W fast charging for Samsung Galaxy S10/9/8/7, 3W charging for Apple Watch series 1/2/3/4/5, 5W charging for AirPods.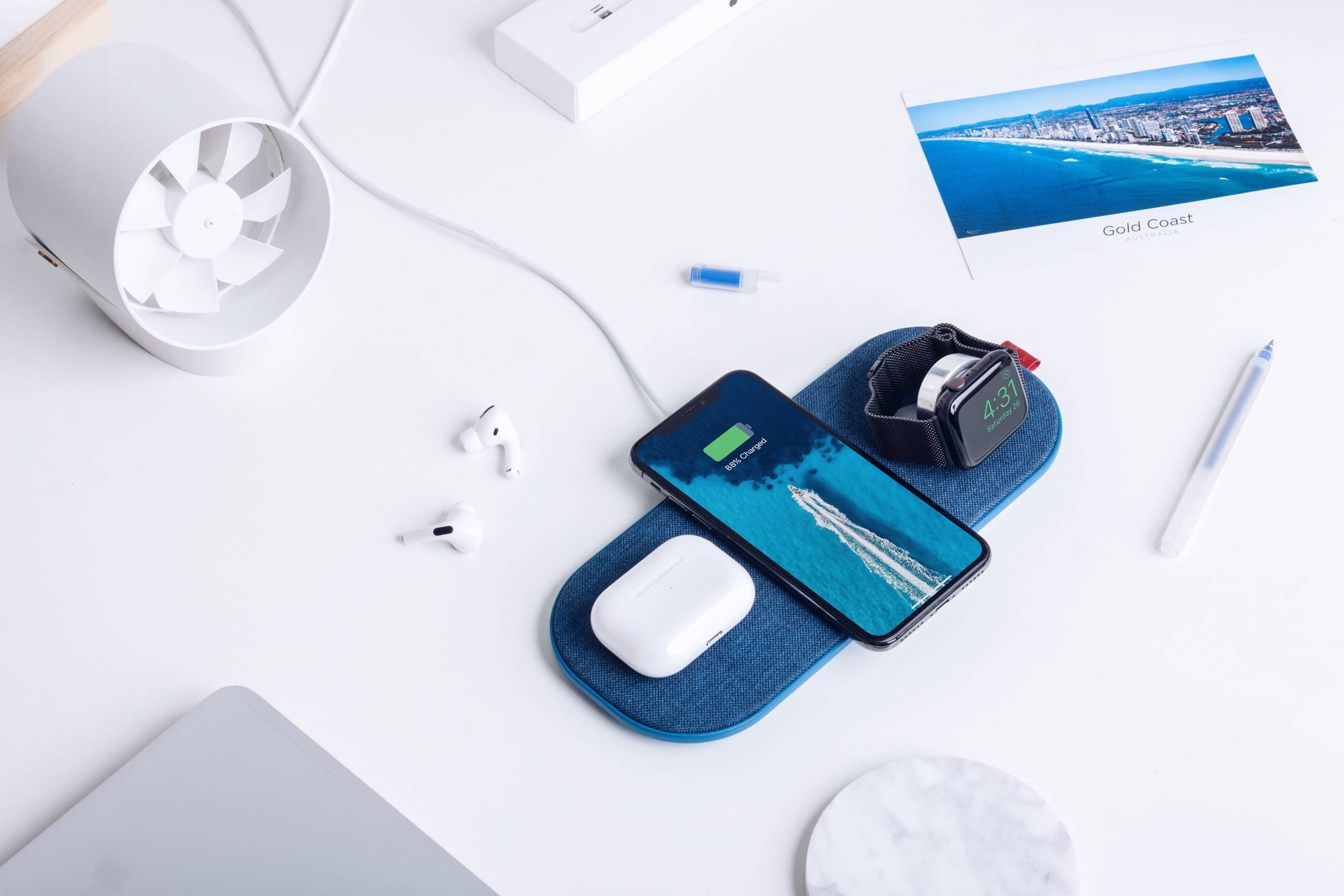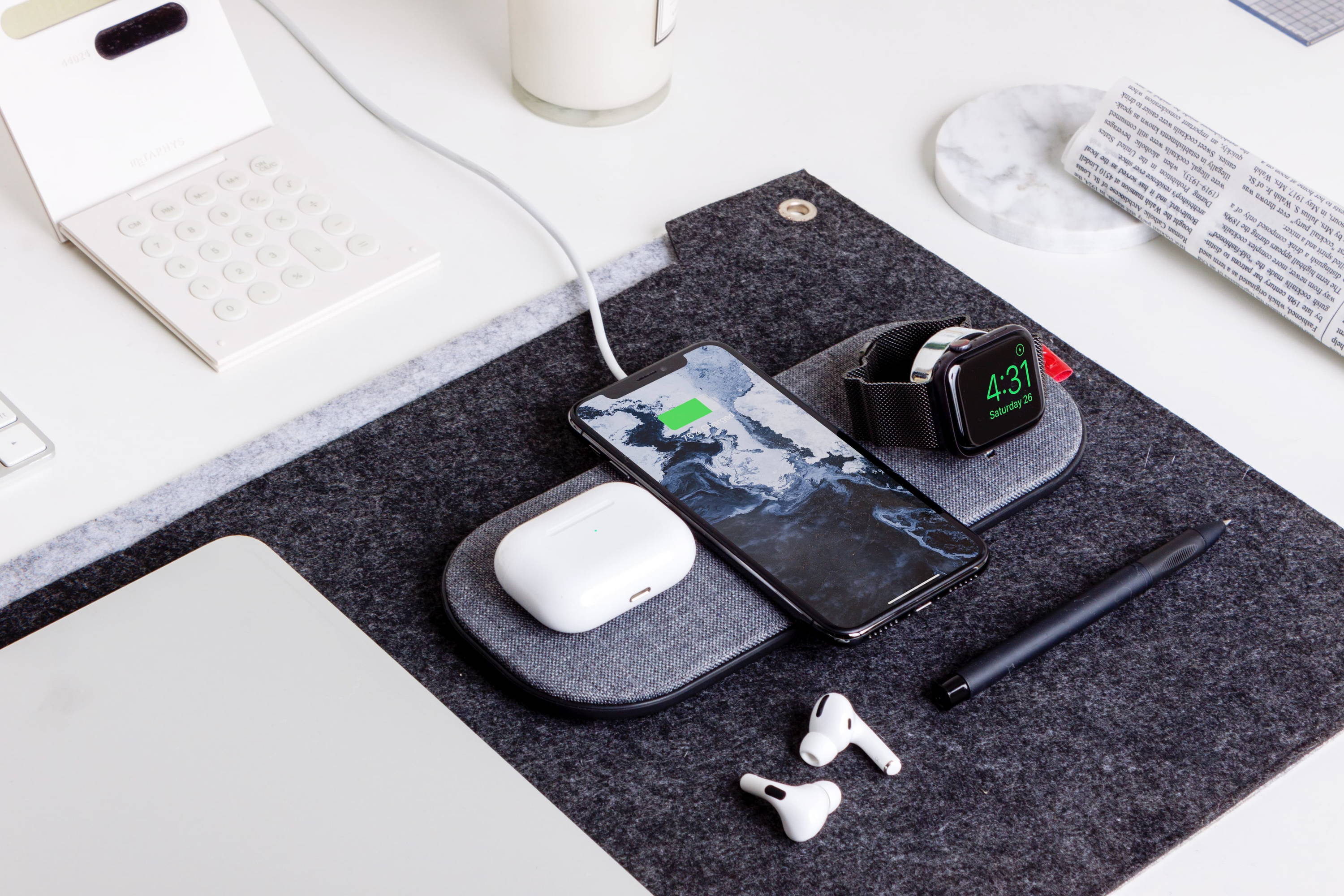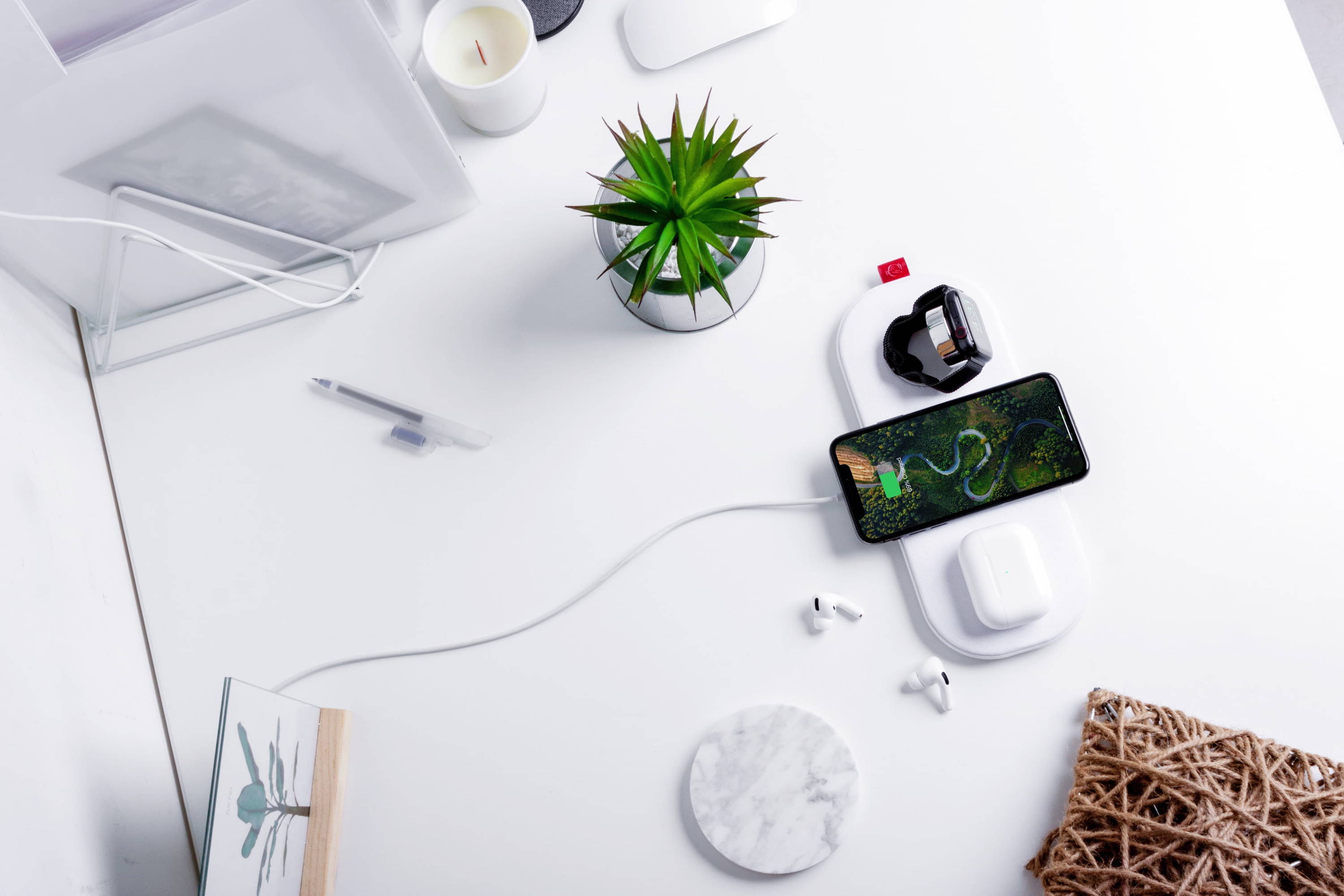 Works as expected
So far so good. Both watch and iPhone charge consistently without any issues, so would definitely recommend.
Not perfect, but the best on the market right now
I recently received my Slicecharge Pro.
First thing I've got to say it that you guys are damn fast. From Honk Kong to Germany in less than 4 working days is absolutely amazing! :)
Now to the charger:
I was very tiered about using one extra charger for my watch, one for my iPhone and another one for my AirPods. In Germany it's called "Kabelsalat" which means "cable salad" in English. So I'm using that charger for several weeks now and I'm always happy coming home and just laying all my devices to my charger :). It definitely is the best charger on the market actually. I tried several ones but they had some bugs, which I did not like. Some of them don't recognize the airpods well, other ones don't let the watch charge into alarm mode..
But I clearly have to say, that you can not putting your devices "blind" onto the charger.
The iPhone needs to be corrected in position sometimes.. because it's laying to high or to low on the station.
And the airpods need to be fixed in positioning as well sometimes.
I don't know if it is a defect or just normal.
Because of that Apple stopped working on their own solution. They wanted it to be perfect and tried to fix this issue mentioned above.
All in all I like it.
4 stars, because it's uncomplicated and enough for my uses.
Not reaching 5, because it's adverted as "laying down the devices without readjusting" (which is not the full truth)
Maybe some one the support could tell me if it's normal, or maybe it's worth getting a new charger?
I'll give the 5 stars if there is a solution for that issue.
You can check the issue with my airpods in the video, it's the same with the iPhone.
Thank you! :)
Best regards
Kevin
It's a great product
It's a great product like it live up to what they say but the only problem is the stand other if that was working than I would give it a 5/5
Works as expected.
Stylish and take up less space than individual chargers and devices. Charges phone through a protective case. No issues.
Excellent Product!
Charges fast and easy to use. Sits right next to my bed and always within easy reach. Very stable for phone and watch.