SLICECHARGE 3 MAGSAFE MOUNT EDITION
Notice: Stand Kit does not fit the Pro Max version of iPhone
The SliceCharge 3 MagSafe Mount Edition is a compact and powerful, 5-in-1 wireless charging station for iPhone, Apple Watch, AirPods Pro, AirPods with Wireless Charging Case, iPad, and MacBook Air. Having three independent wireless charging coils, one USB-C PD port, and one USB-A port, the SliceCharge 3 MagSafe Mount Edition enables charging for up to 5 devices simultaneously. The optional Stand Kit helps declutter your desktop and allows you to unlock your iPhone using Face ID at any time.
Wireless, Effortless, and Boundless
The SliceCharge 3 series is designed to replace most of the chargers and charging cables on your desktop. We hope to simplify your daily charging experience, save your workspace, and leave you with more time to enjoy your life.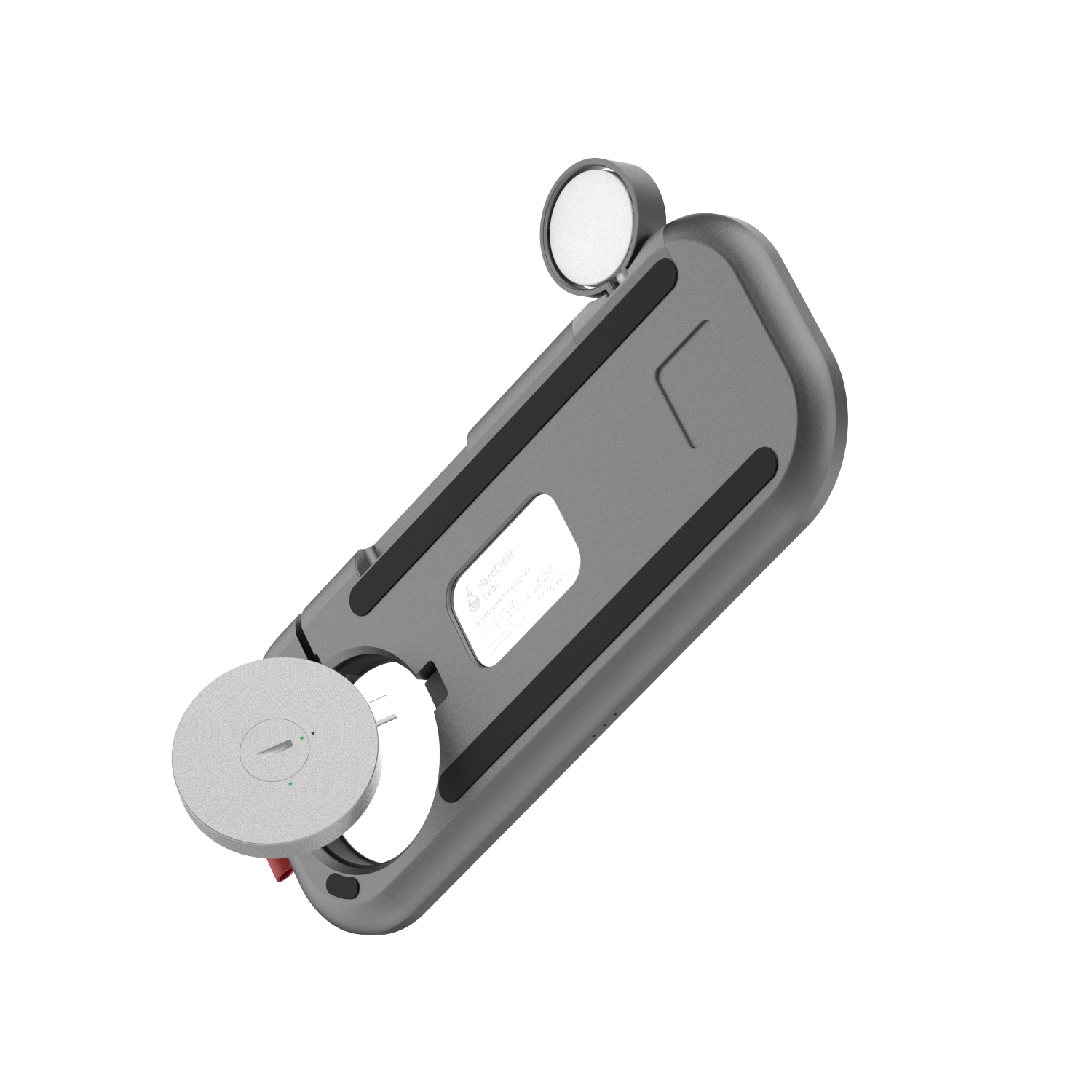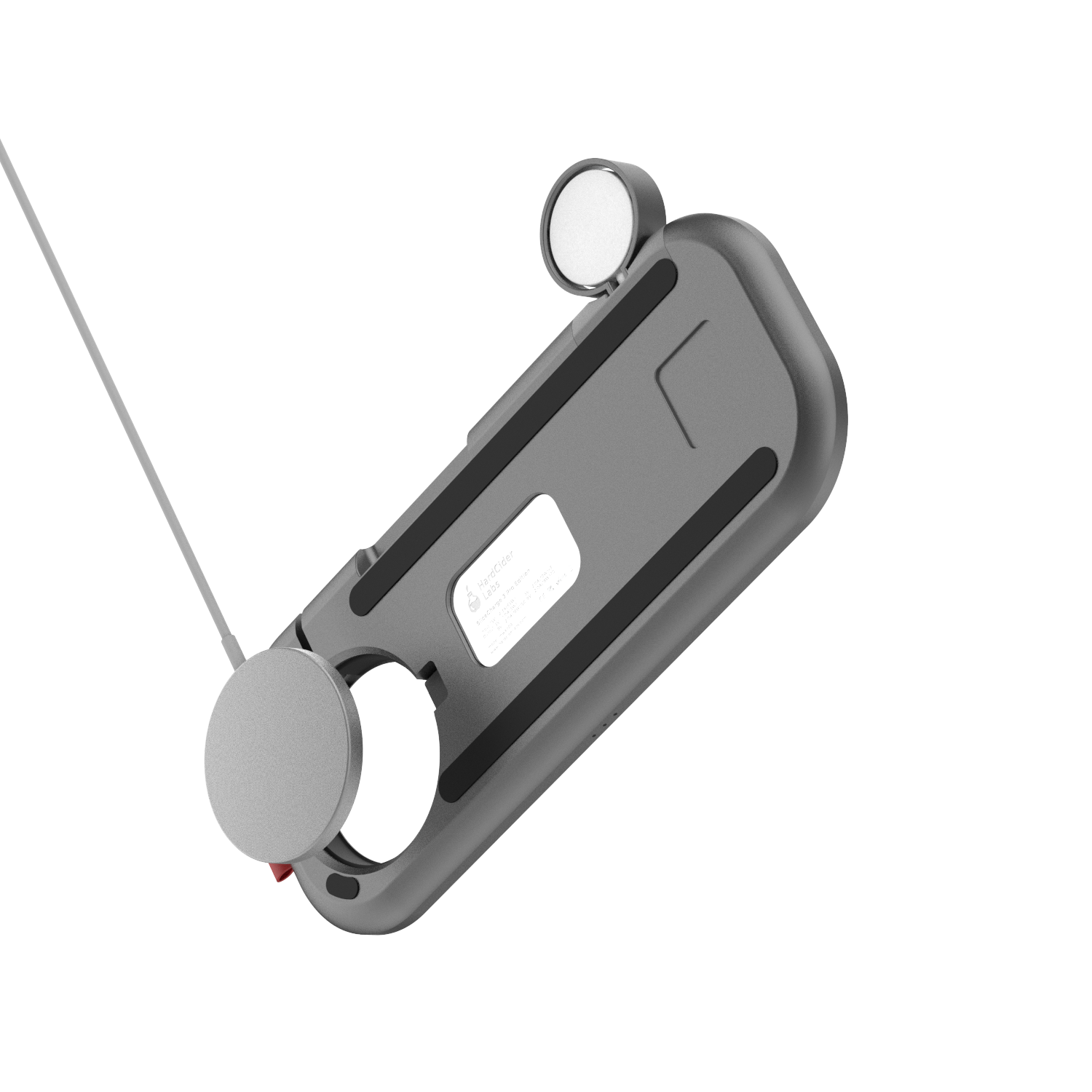 Mount for MagSafe and MagCharge
It can not only adapt to Apple MagSafe wireless charger, but also can be used with MagCharge designed by Hard Cider Labs.
Power 6 devices at the same time
In addition to supporting wireless charging for iPhone, AirPods, and Apple Watch all at once, the SliceCharge 3 MagSafe Mount Edition is also equipped with an 18W USB-C port and a 10W USB-A port to power your iPad, MacBook Air, mobile power bank, and other portable devices.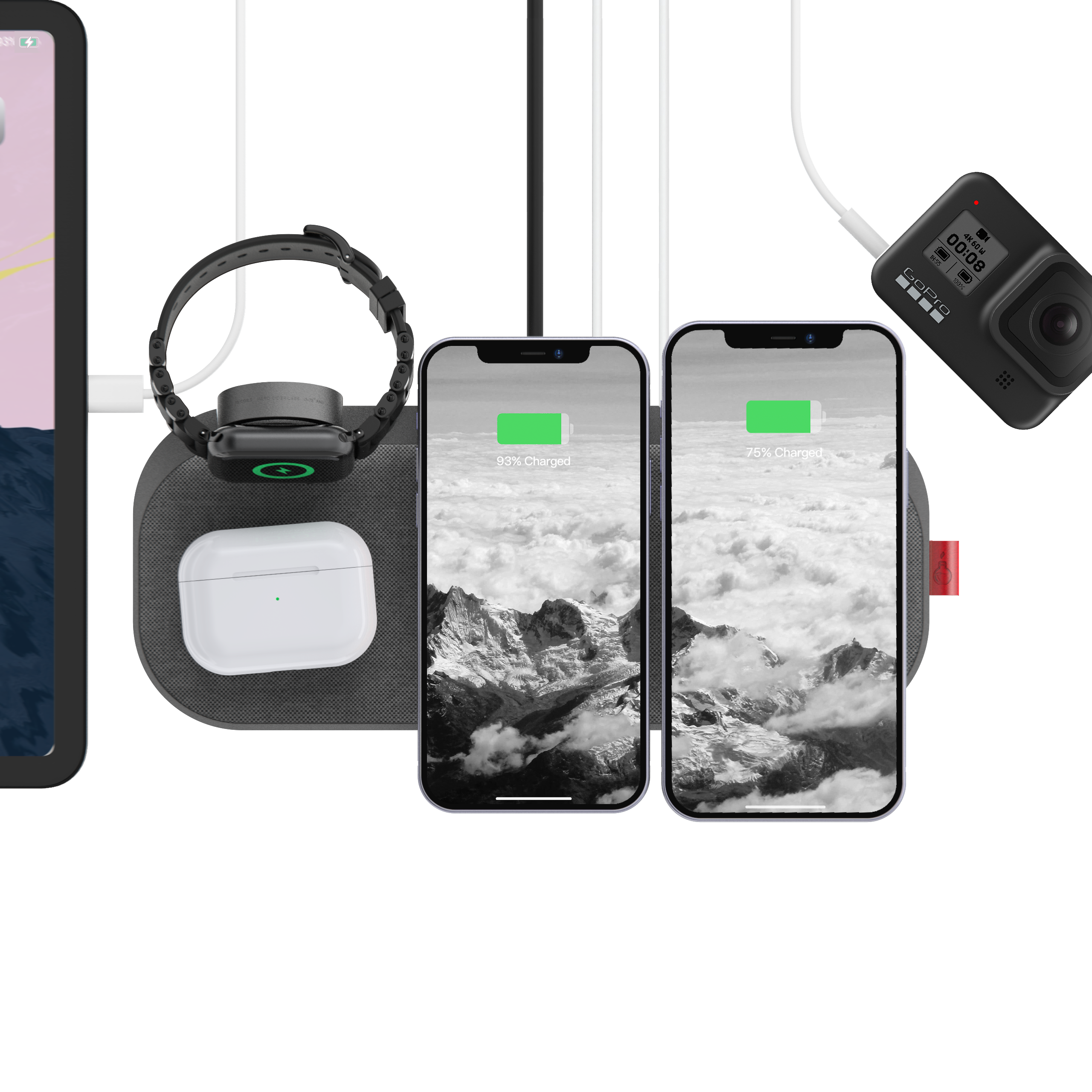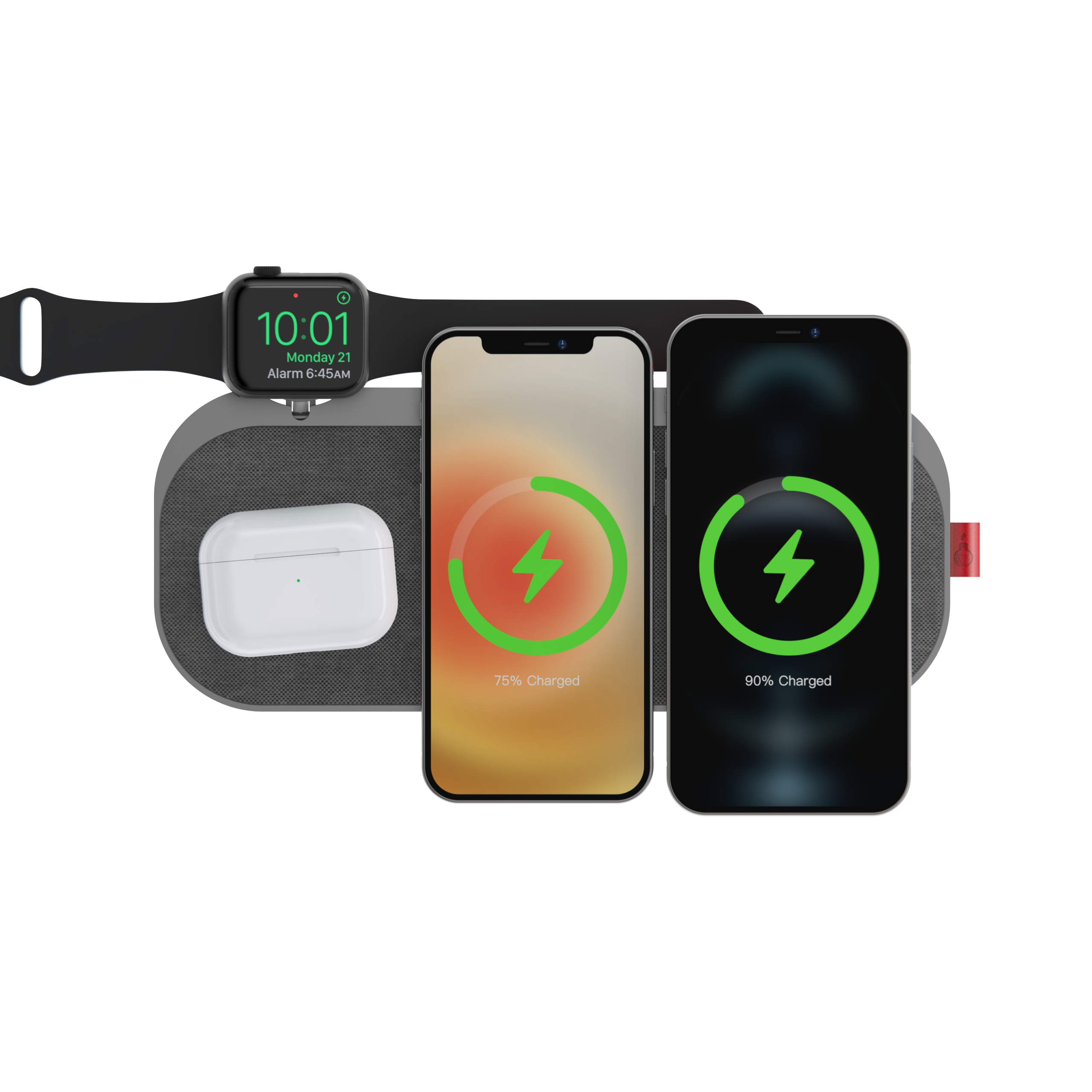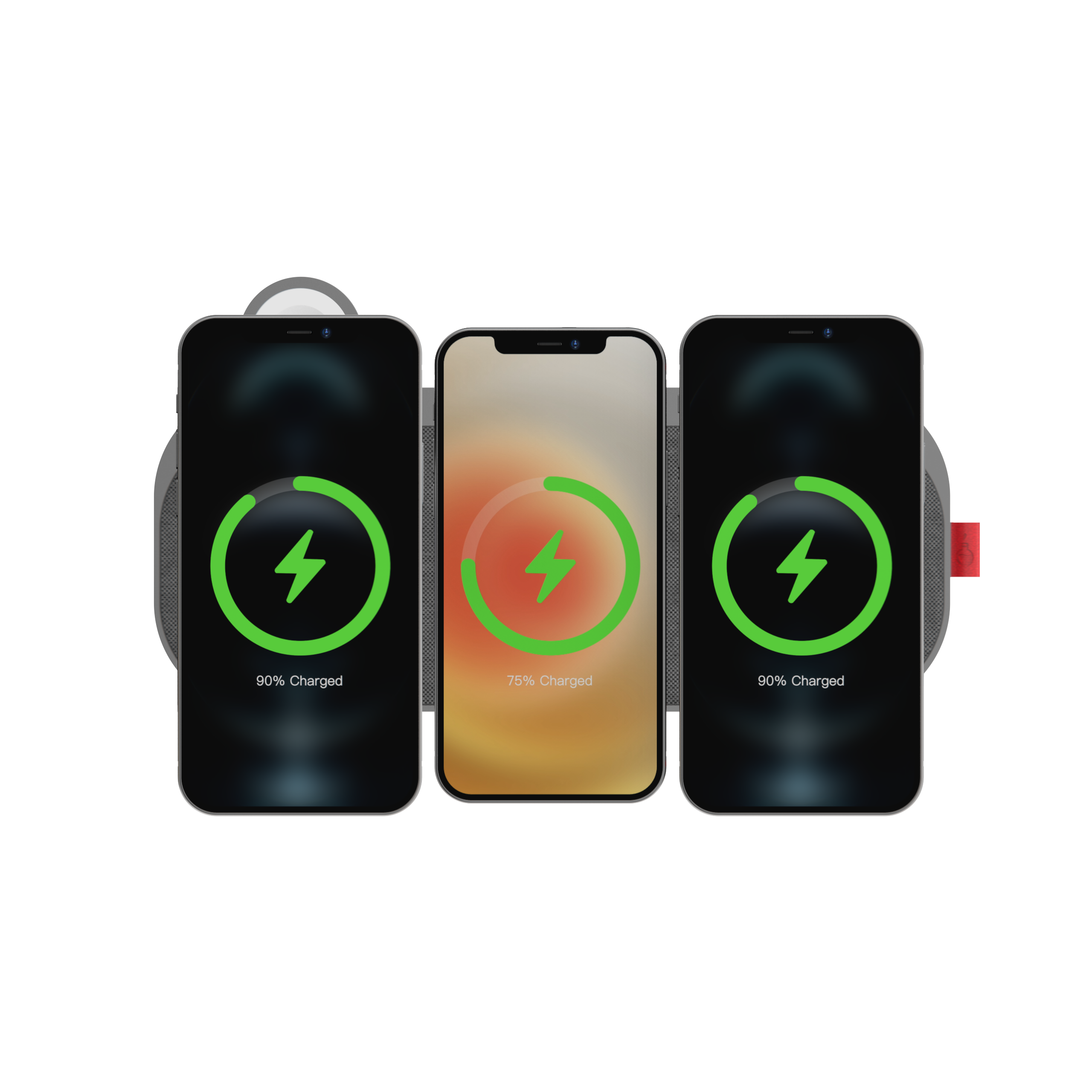 The watch stand can be adjusted by up to 90 degrees to perfectly match different watch straps. When adjusted to horizontal position, it allows the SliceCharge 3 MagSafe Mount Edition to wirelessly charge three phones simultaneously.
Choose your own charging position
We use a magnetic attraction design to connect the charging pad and the stand. This design allows the SliceCharge 3 MagSafe Mount Edition to switch between flat and nightstand modes at will. It also allows the AirPods stand to be easily installed and removed. We also provide hidden cable buckles to help you organize the cables.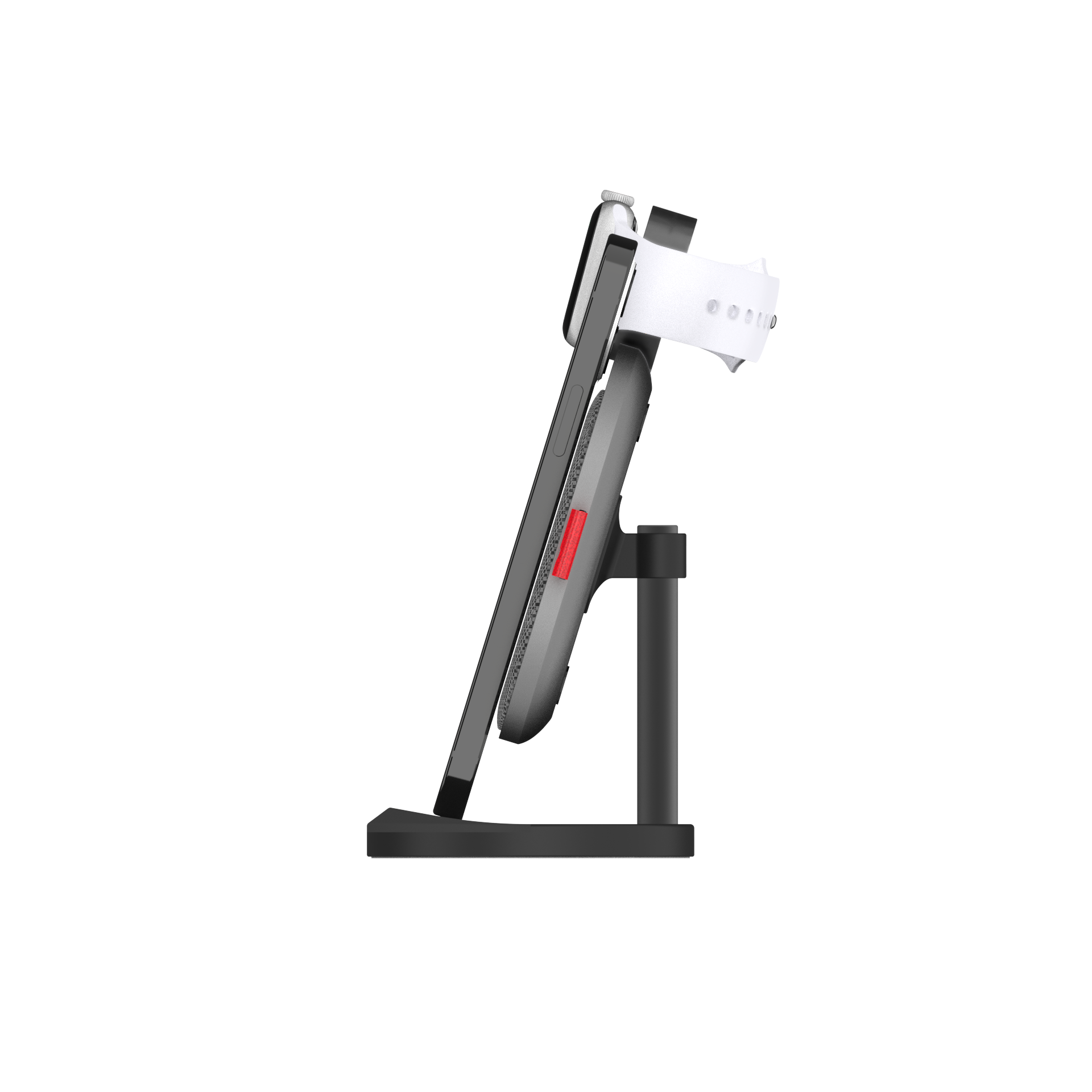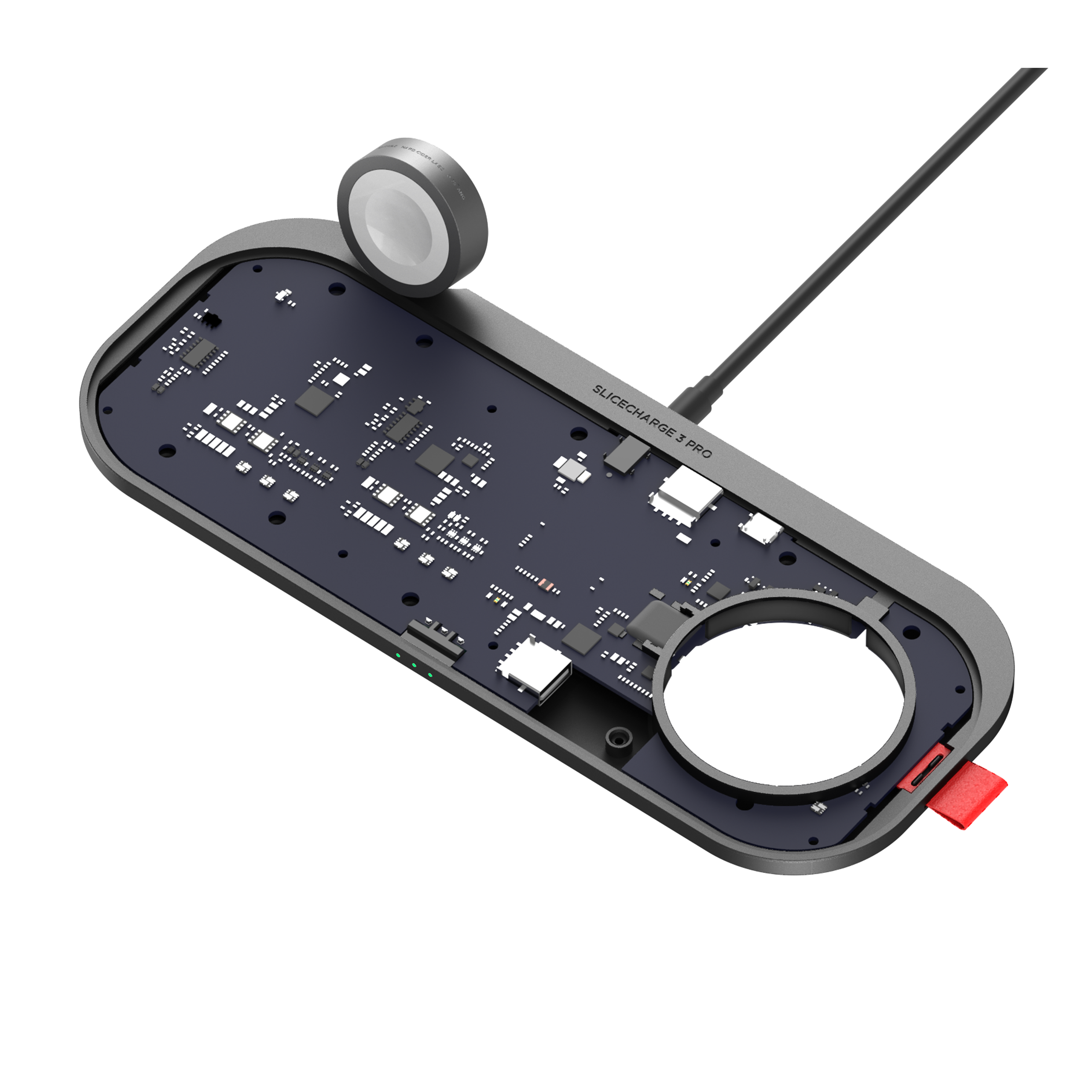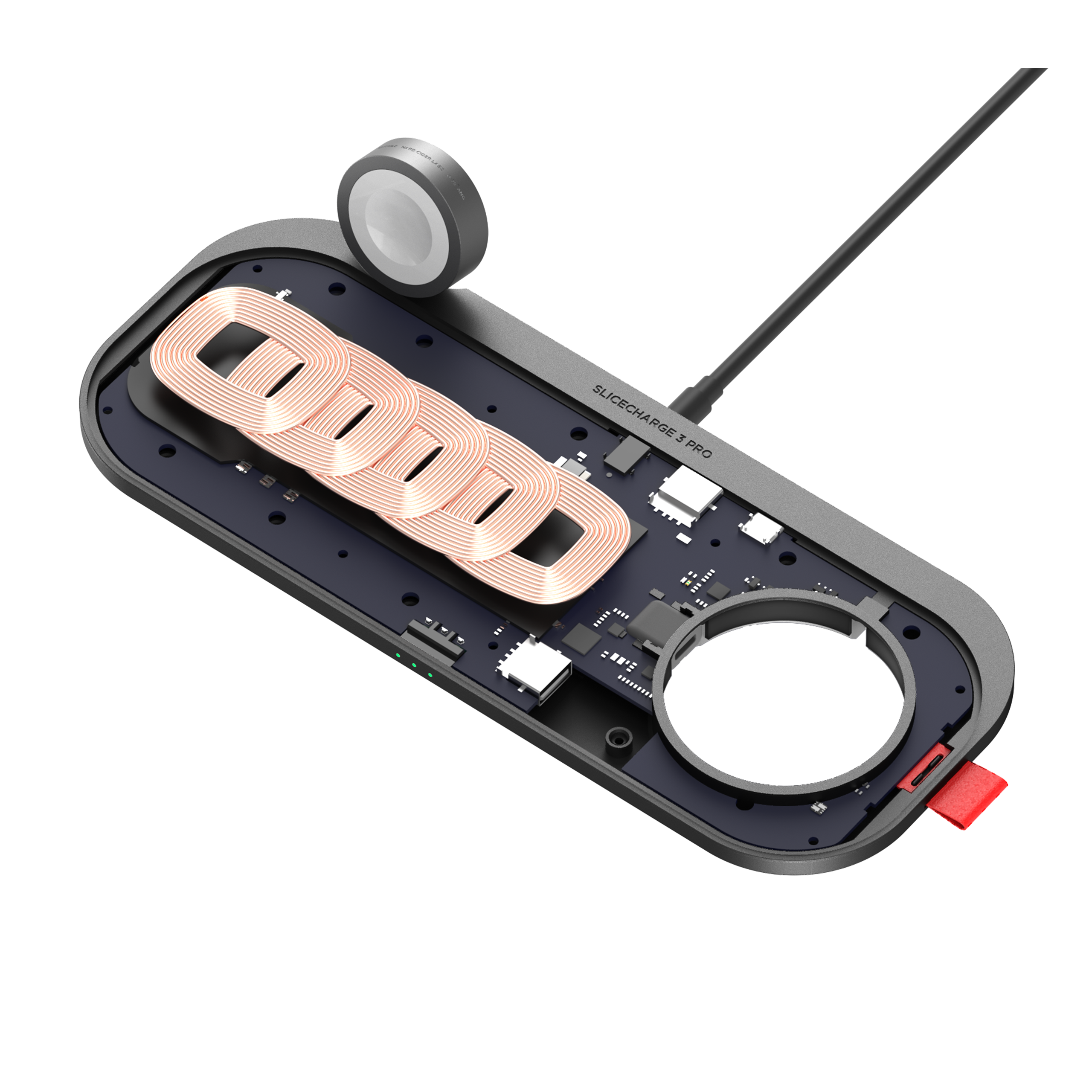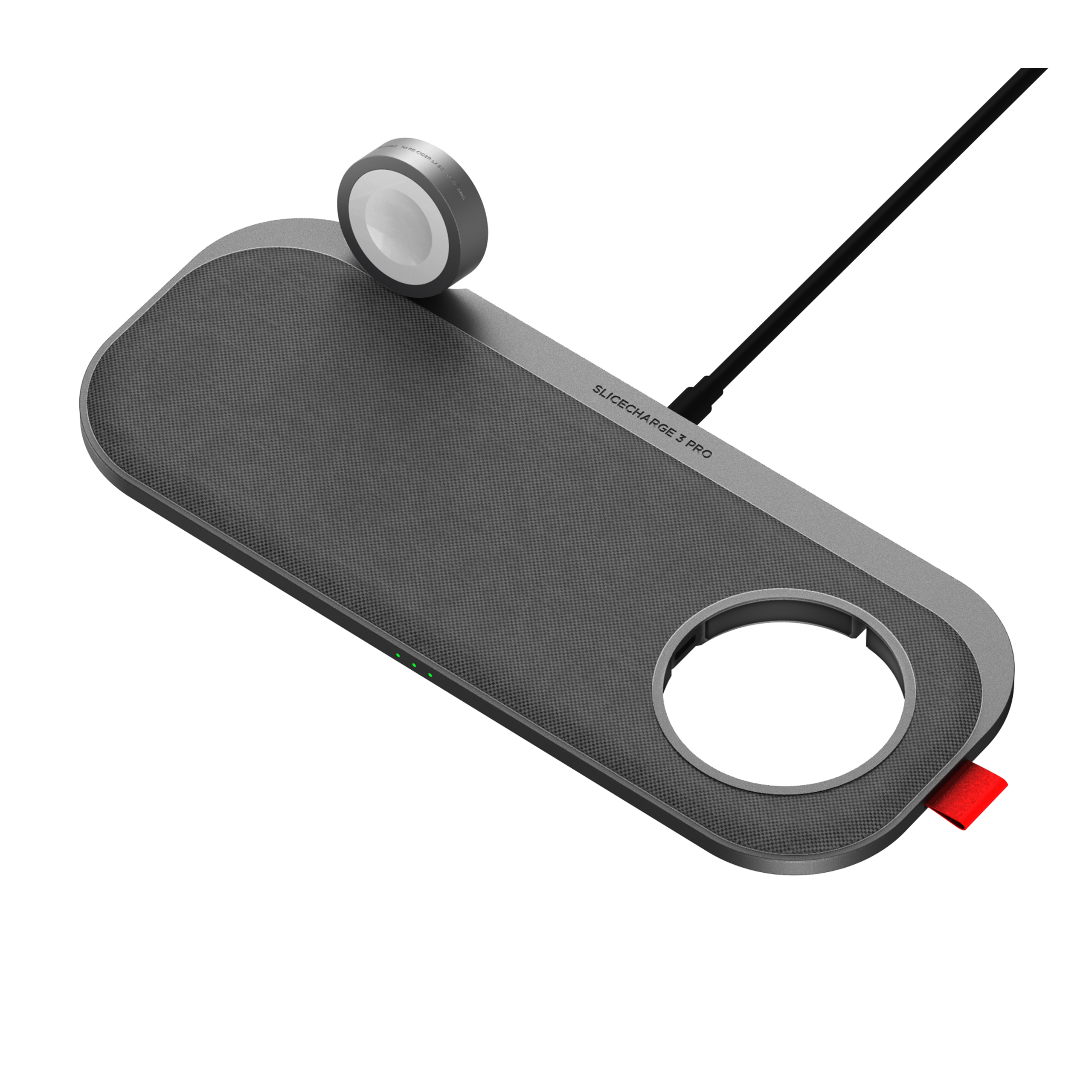 The SliceCharge 3 series uses fabrics, leather, aluminum alloy, and zinc alloy of high quality. The unique combination of luxurious materials is crafted to provide simplistic design, comfortable touch, and effective heat dissipation.
I LOVE my charging station
I been a big fan of Hard Cider Labs since apples AirPower became a failed project. Seeing a charging mat that I don't have to worry about having the phone sit in a bad position and not charge was a nightmare, I need it to be full man. This works great cause it tops off not just a couple phones but work's especially well with my new iPhone 12 Pro using magsafe and works with every generation Apple Watch. To make it even better, there's two charging ports for things other than phones so I charge my cameras, controllers and even my laptop with it. I run a YouTube channel so I use lots of gear to make videos so having a solution to top everything off at once is great. It also has a nice weight to it too and hasn't failed on me yet in the 4 months I had it