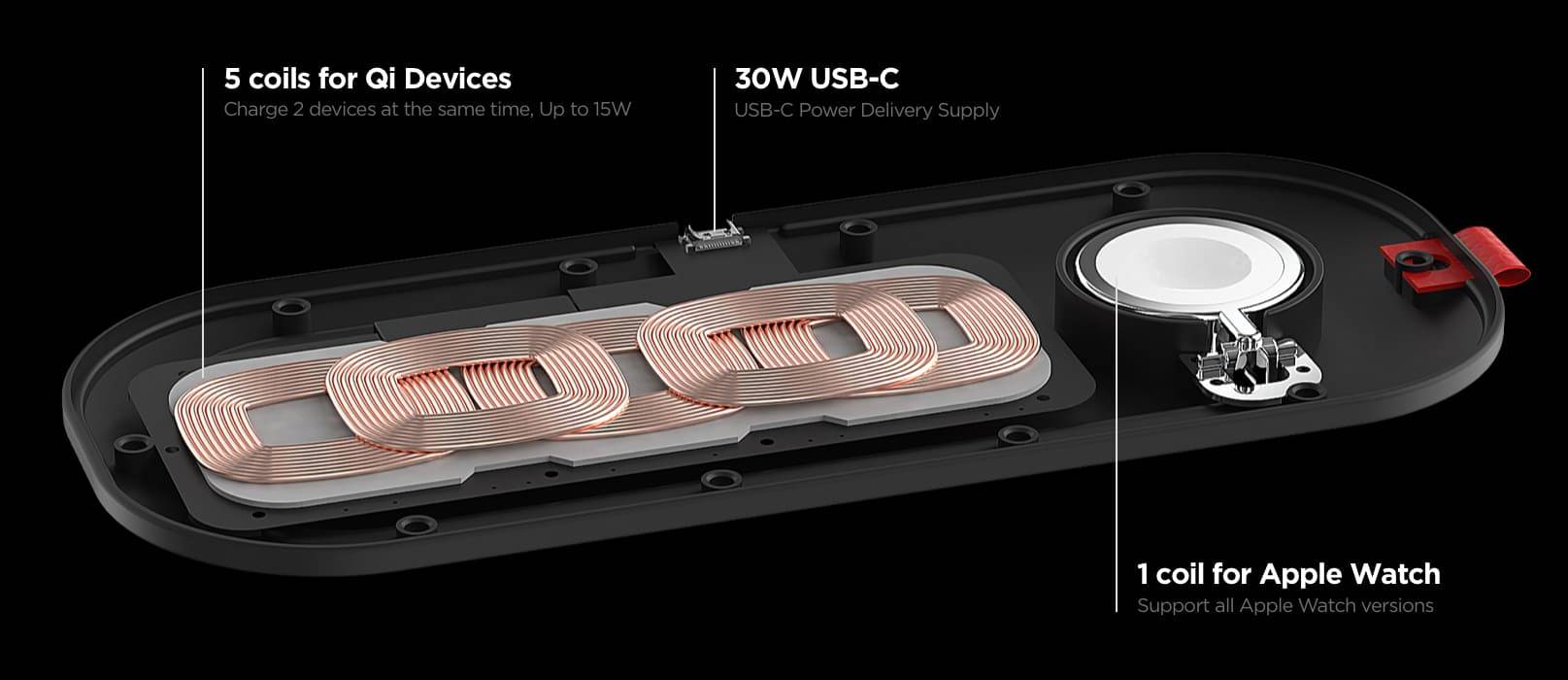 6-coils Wireless Charging System.
SliceCharge Pro uses a new technology called "Full-area Charging". Combined with 5 coils, SliceCharge Pro can greatly expand its charging range, so you can place your devices almost anywhere on the pad to charge them successfully.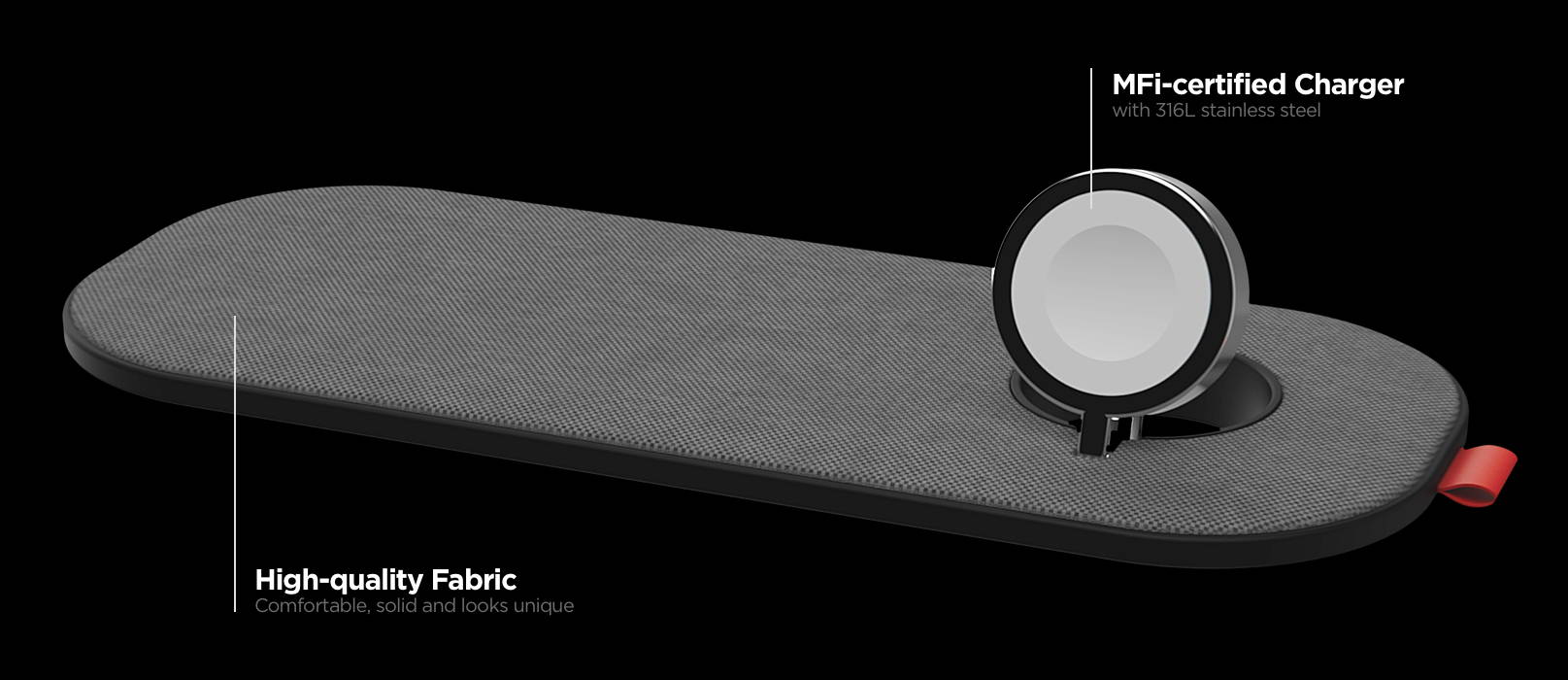 Built-in MFi-certified Charger.
SliceCharge Pro incorporates a MFi-certified Apple Watch Charger, enabling the new SliceCharge to fully support all versions of Apple Watch.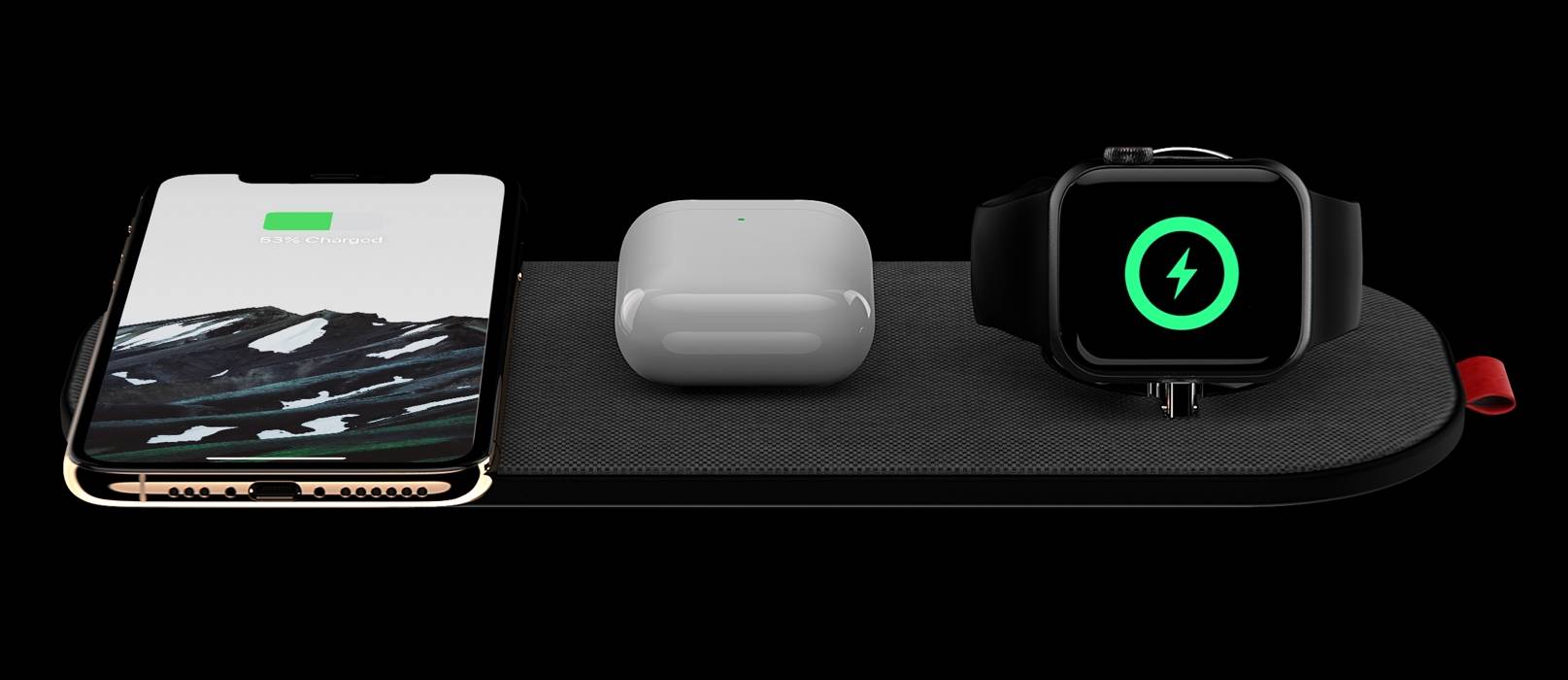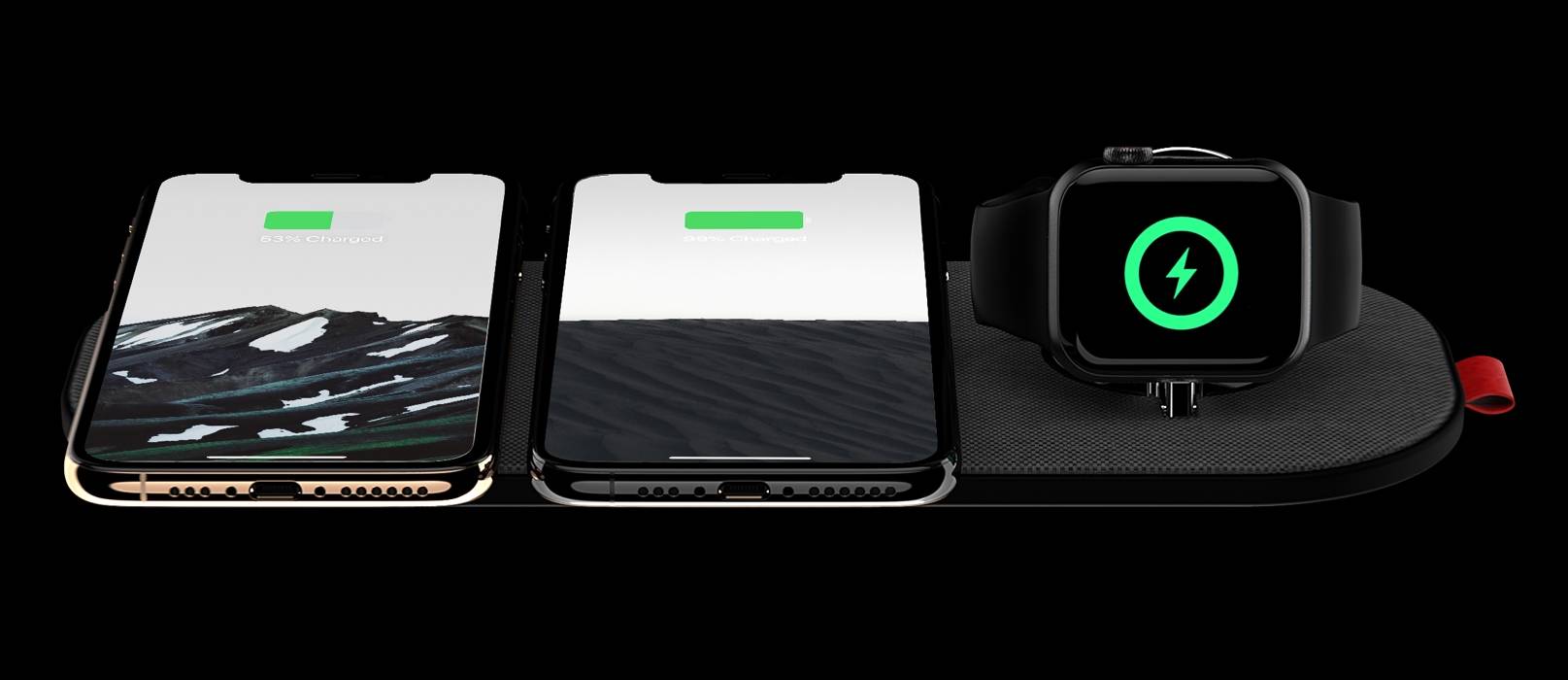 Charge All Your Devices at the Same Time.
You can charge Apple Watch series and 2 Qi protocol phones at the same time. 7.5W fast charging for iPhone 11/11P/11P Max/Xr/Xs/Xs Max, iPhone X/8/8 Plus, 15W fast charging for Samsung Galaxy S10/9/8/7, 3W charging for Apple Watch series 1/2/3/4/5, 5W charging for AirPods.