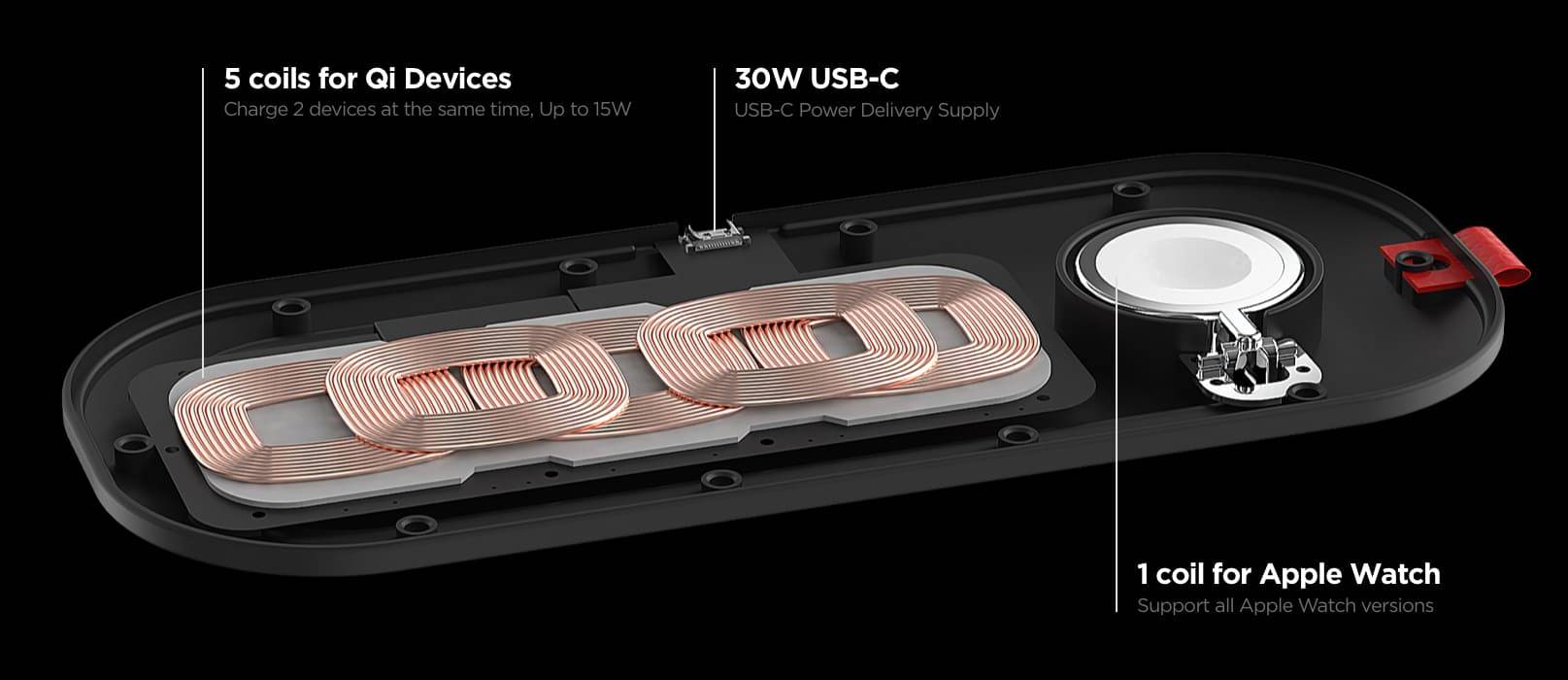 6-coils Wireless Charging System.
SliceCharge Pro uses a new technology called "Full-area Charging". Combined with 5 coils, SliceCharge Pro can greatly expand its charging range, so you can place your devices almost anywhere on the pad to charge them successfully.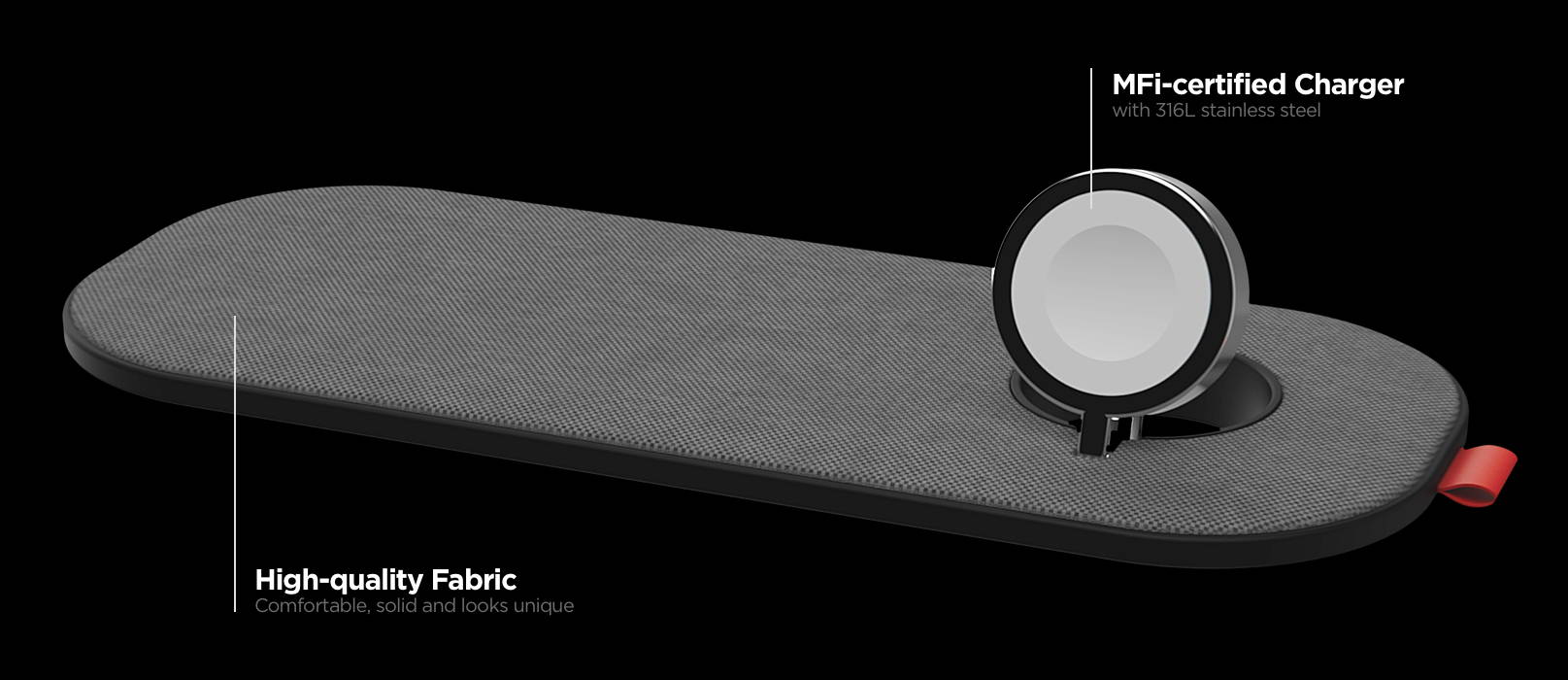 Built-in MFi-certified Charger.
SliceCharge Pro incorporates a MFi-certified Apple Watch Charger, enabling the new SliceCharge to fully support all versions of Apple Watch.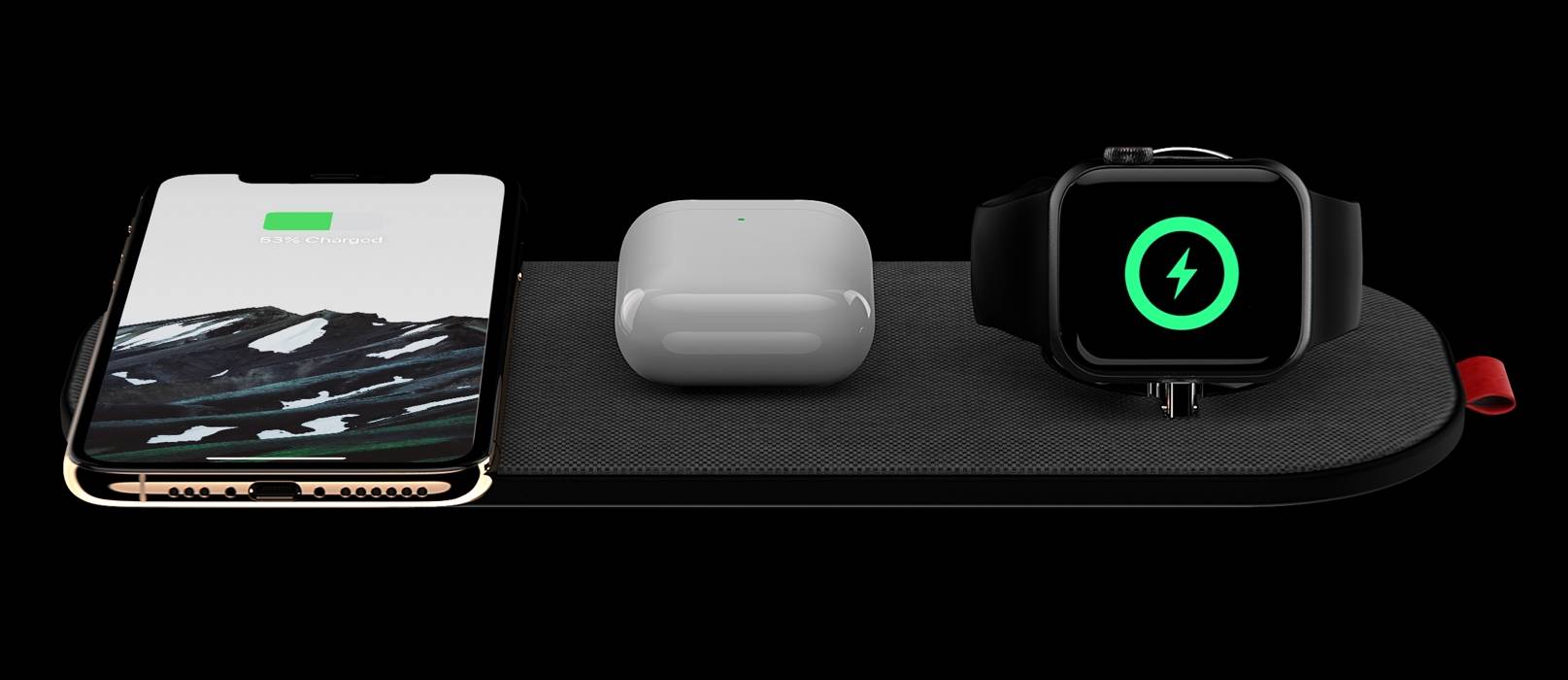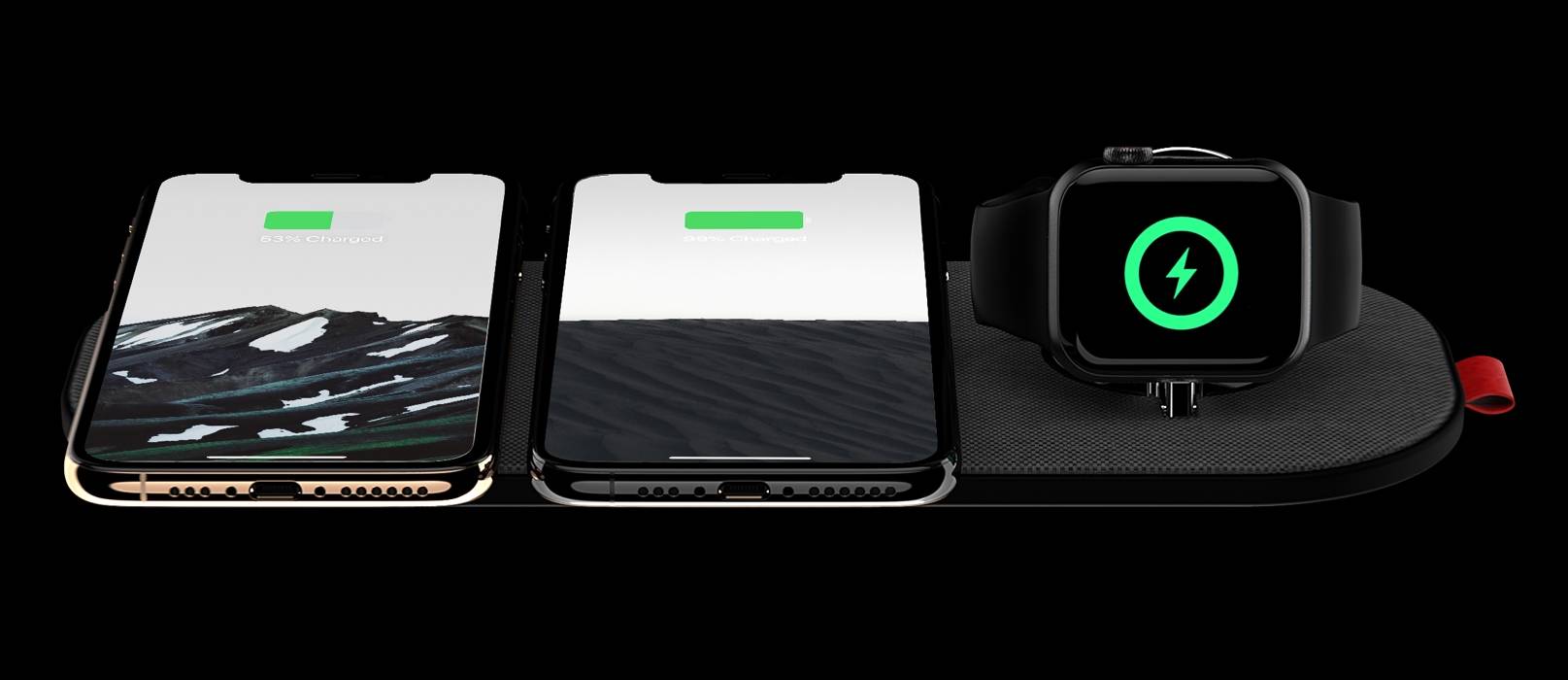 Charge All Your Devices at the Same Time.
You can charge Apple Watch series and 2 Qi protocol phones at the same time. 7.5W fast charging for iPhone 11/11P/11P Max/Xr/Xs/Xs Max, iPhone X/8/8 Plus, 15W fast charging for Samsung Galaxy S10/9/8/7, 3W charging for Apple Watch series 1/2/3/4/5, 5W charging for AirPods.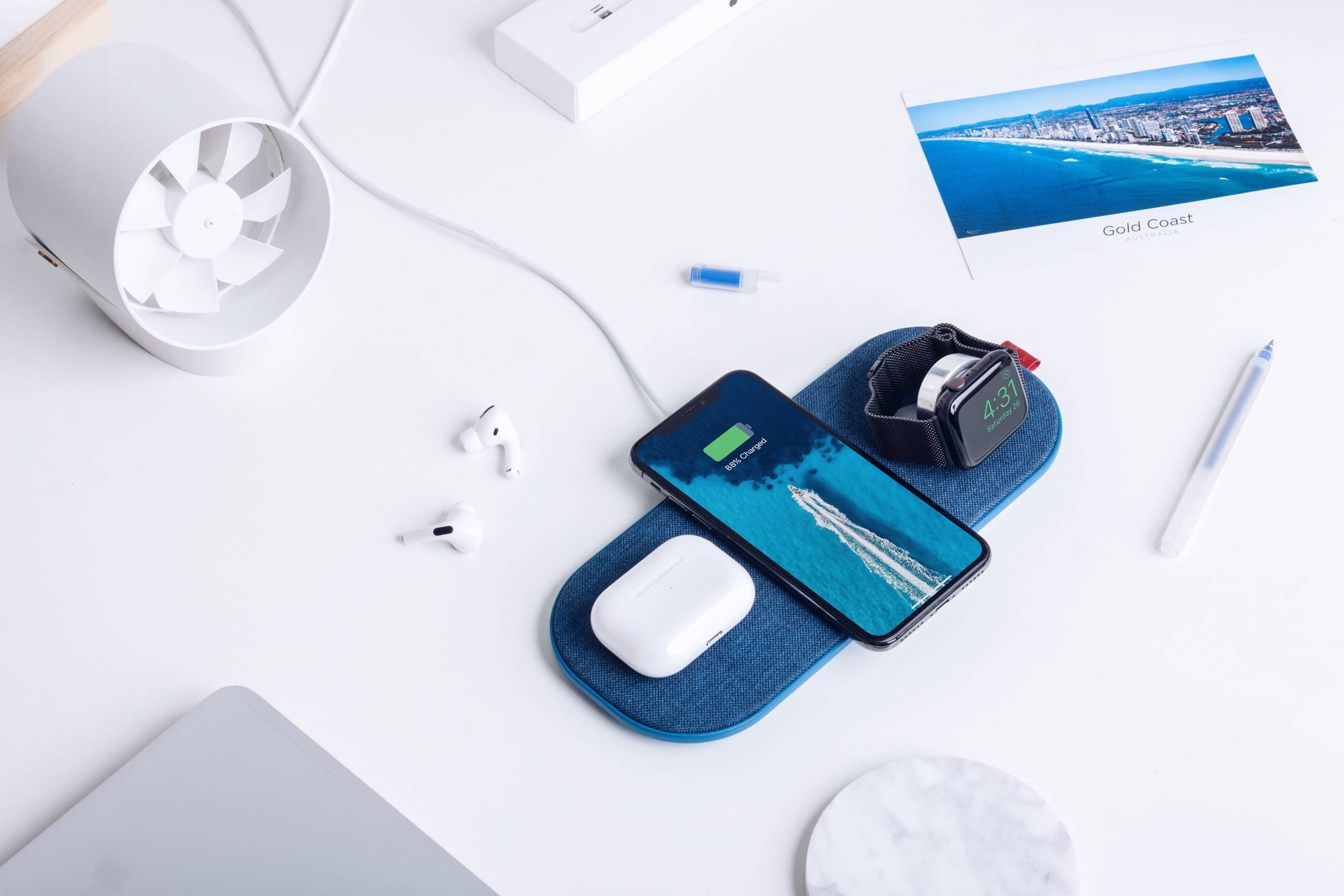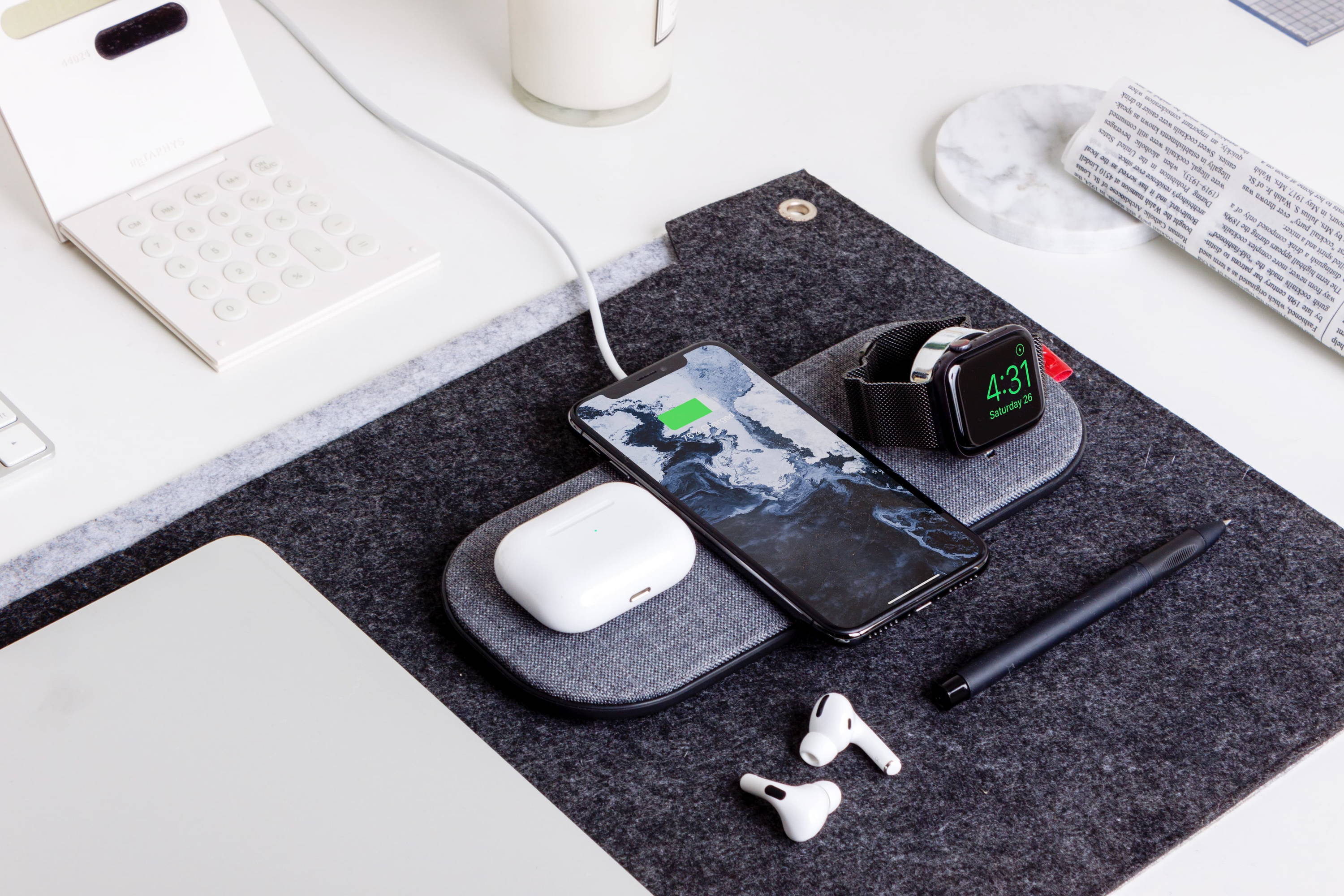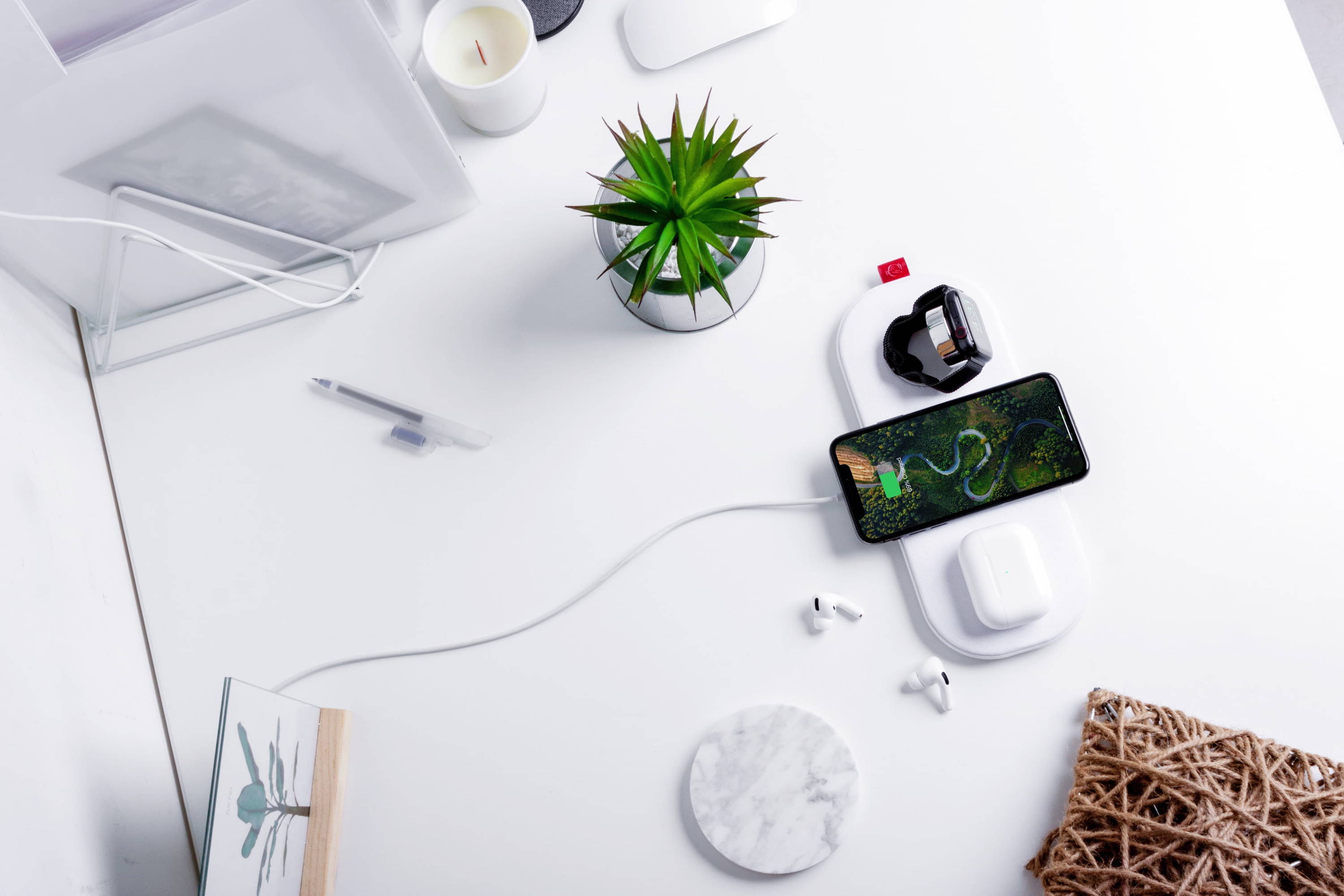 Works great!
Products are delivered on time without installation.As a charger, it is an attractive fashion design.It's perfect.Perfect for charging your phone, beautiful, small and simple, and completely silent.All I have to do is insert it.My iPhone X started charging immediately, and the top and bottom of the charger are non-skid resistant, so even if your phone vibrates, it won't slide down or stop charging.So far so good.At this point, I am satisfied with my purchase and will purchase again.I definitely recommend this wireless charger.
Luxurious and fast!
Apple should have made this for the products!!
This is a very nice charger!!
Its fast..
Its unique and luxury
And very convenient..
Packaging is premium and built quality is A1!
Comes with a 30w fast charging brick inside the box!
The price is high but its same as a Samsung duo wireless charger!
Top has a really soft fabric material
I own a galaxy note 10 plus and my mother has an iphone and apple watch!!
Now everybody can charge their phones at same time in the living room!
I will sell my Samsung duo wireless charger I guess lol!!
Overall quality will justify the price!!
Thumbs up
Good dual fast wireless charge
New to wireless charging. I know there are sometimes issues with position you have to place the phones. This charger doesn't seem to have that. It has everything you need. A type c cable which includes a quick charge 3.0 This has 6 coils so any direction you place your phone will work. It has a fast dual charge enable meaning two device can be charged at the same time. Tried this with two S9s and my watch, it works great! All 3 charge up fast. Also phones don't slip off the pad. You can charge them in portrait or landscape as well. Great product. I'm so used to grabbing phone while charging and having to be extra careful as it's plugged in. Nice to be able to just grab it and not worry about pulling cable out.
One of the best on the market
My wife and I have been using SliceCharge Pros for about three months now, and I can easily say that these are great products.
Not having to deal with a ton of cables aside, simply placing all of my devices that I use daily (phone, watch, earphones) on this one pad and having them all charge together is a wonderful experience. It is true that the coils are vertically centred an not "everywhere" so you can't just throw the device on it and it will be charging for sure (this is especially true for AirPods, which is sometimes tricky to place correctly) but it's still a much smoother experience than the alternative. Also, as far as I know, there are no charging alternatives out there with coils all over the surface - even Apple gave up on that a while back.
My biggest problem (if you can call it that) is that the included USB-C cables are not of the highest quality and do not click into place either with the pad itself or the charger. The ends still jiggle in place quite a bit, which is slightly annoying if you are obsessed with small things like I am. That is not enough for me to take a star off of the rating though.
Highly recommended product.
Cheers from Germany!
Best Multi-Coil Charging Pad
This is the best multi-device charging pad I have found. It works great! I've had it for about 4 months now and there have been absolutely no issues. I use it with my iPhone, AirPods Pro, and Apple Watch. I love the design and materials. My only suggestion is to avoid using it as a stand. The stand component was poorly designed (especially the way it connects to the charging pad). If you are absolutely dead set on having a charging pad with a stand, I would recommend you look for another option. But if you are just looking for a multi-coil charging pad that can also charge your Apple Watch, this is definitely a top-notch option!