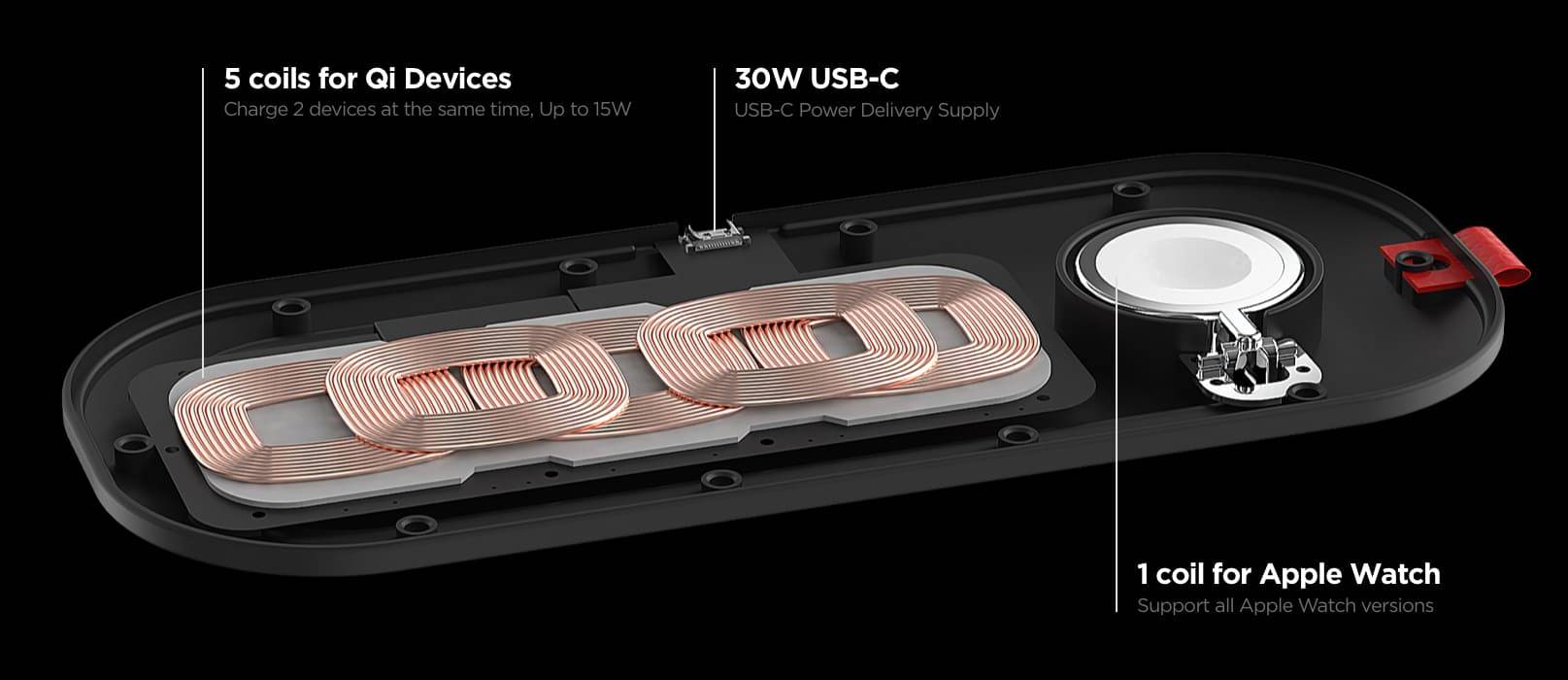 6-coils Wireless Charging System.
SliceCharge Pro uses a new technology called "Full-area Charging". Combined with 5 coils, SliceCharge Pro can greatly expand its charging range, so you can place your devices almost anywhere on the pad to charge them successfully.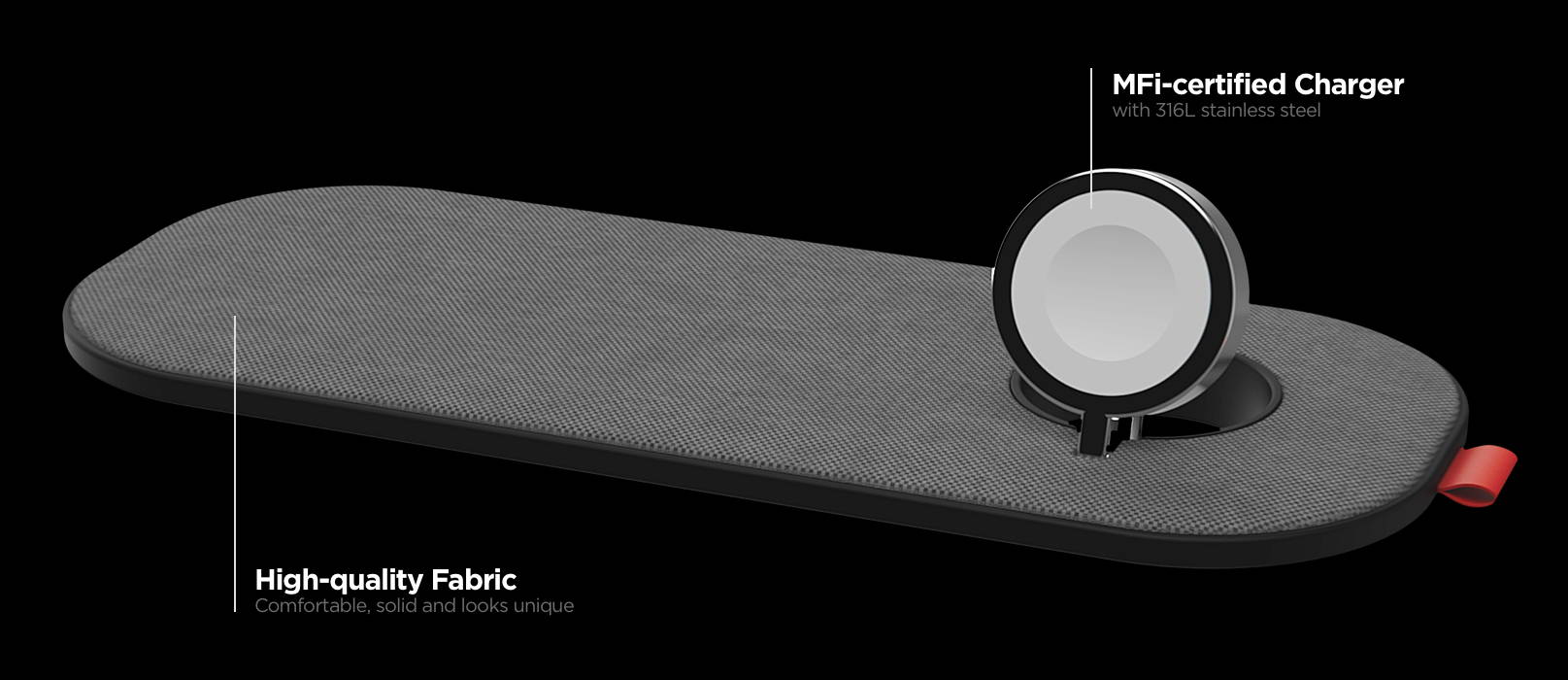 Built-in MFi-certified Charger.
SliceCharge Pro incorporates a MFi-certified Apple Watch Charger, enabling the new SliceCharge to fully support all versions of Apple Watch.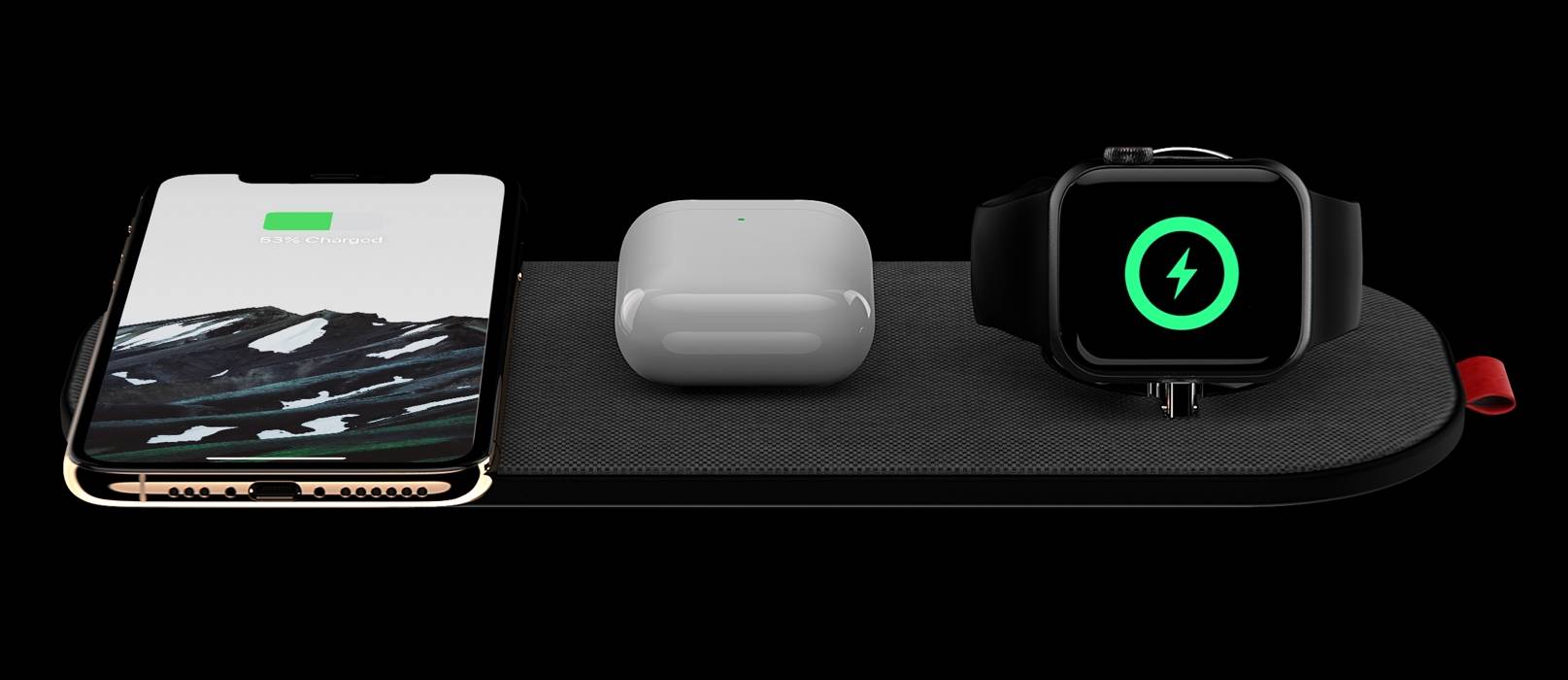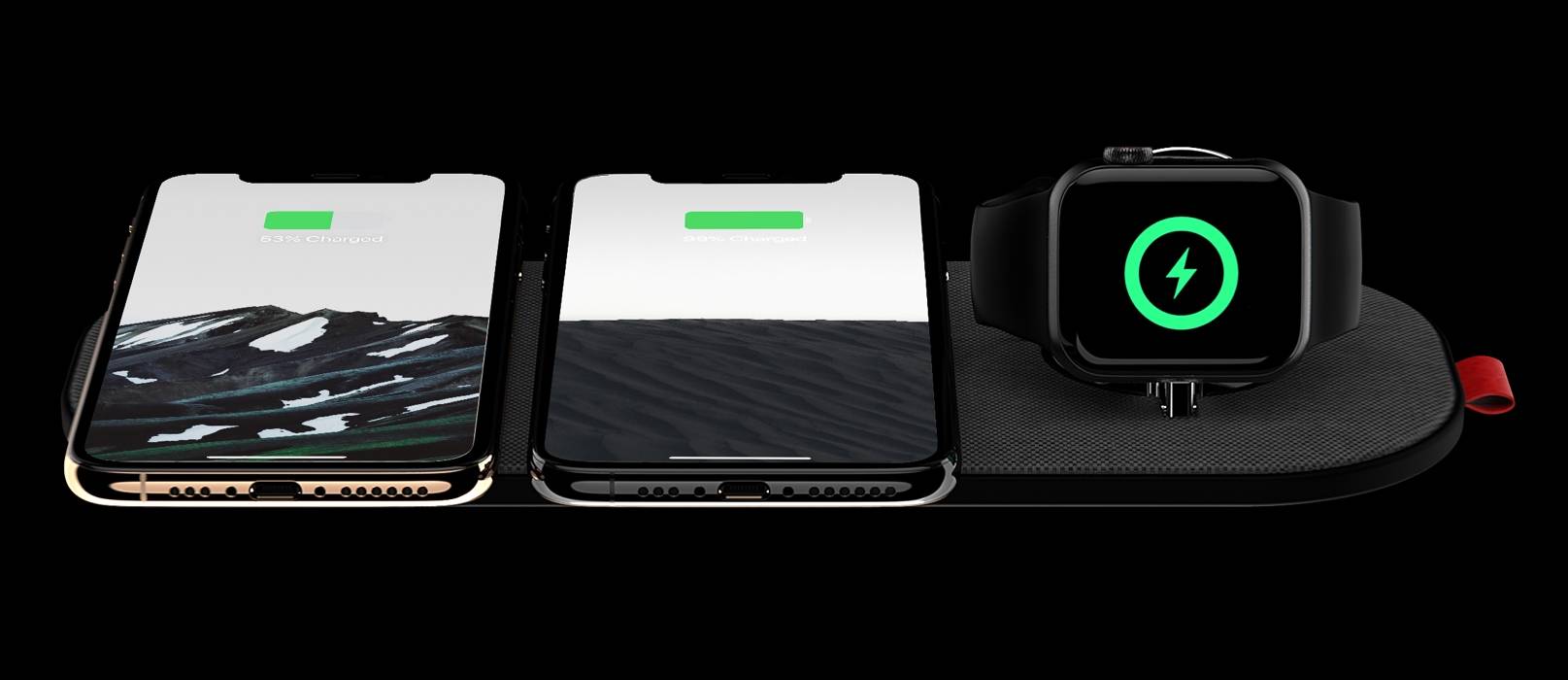 Charge All Your Devices at the Same Time.
You can charge Apple Watch series and 2 Qi protocol phones at the same time. 7.5W fast charging for iPhone 11/11P/11P Max/Xr/Xs/Xs Max, iPhone X/8/8 Plus, 15W fast charging for Samsung Galaxy S10/9/8/7, 3W charging for Apple Watch series 1/2/3/4/5, 5W charging for AirPods.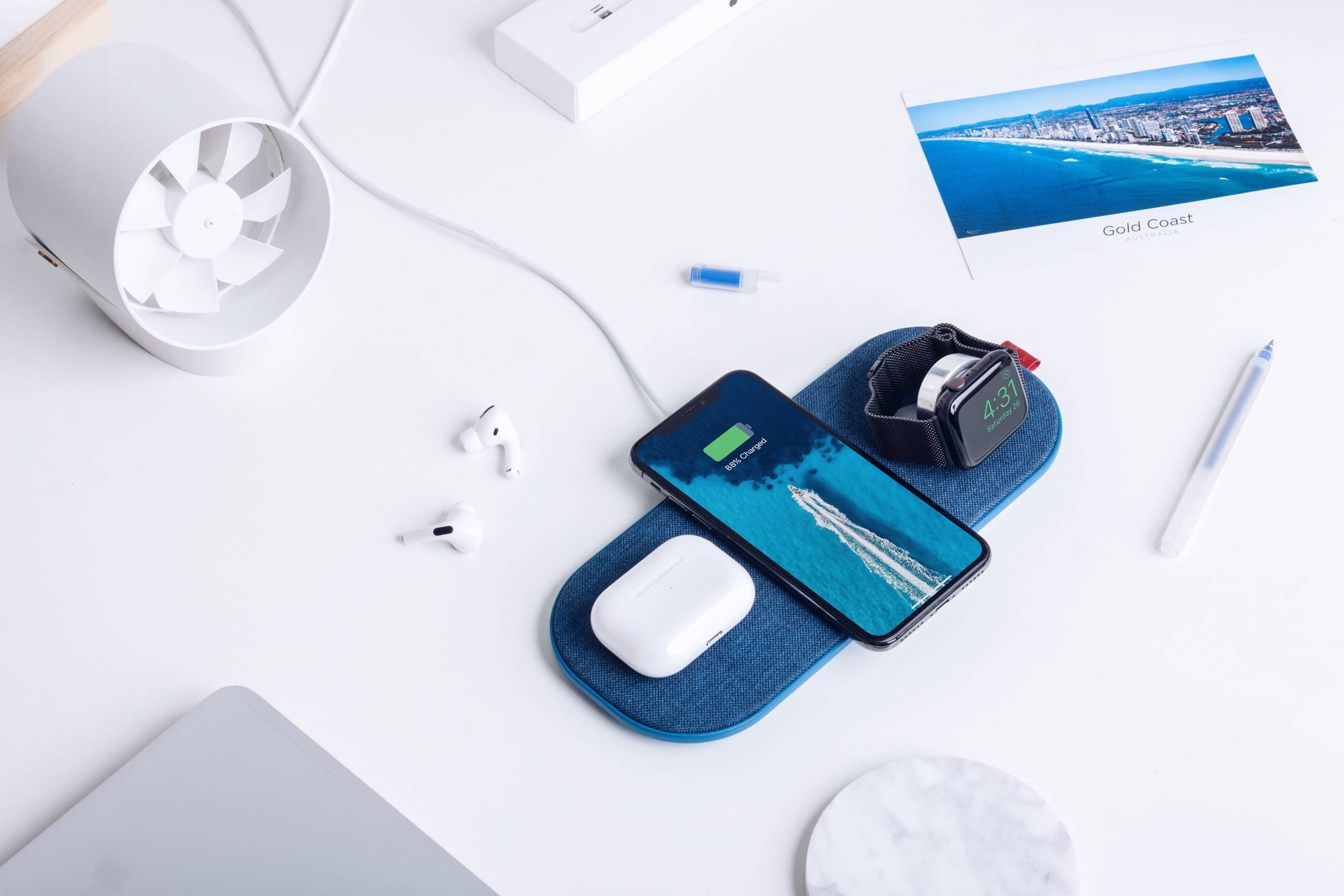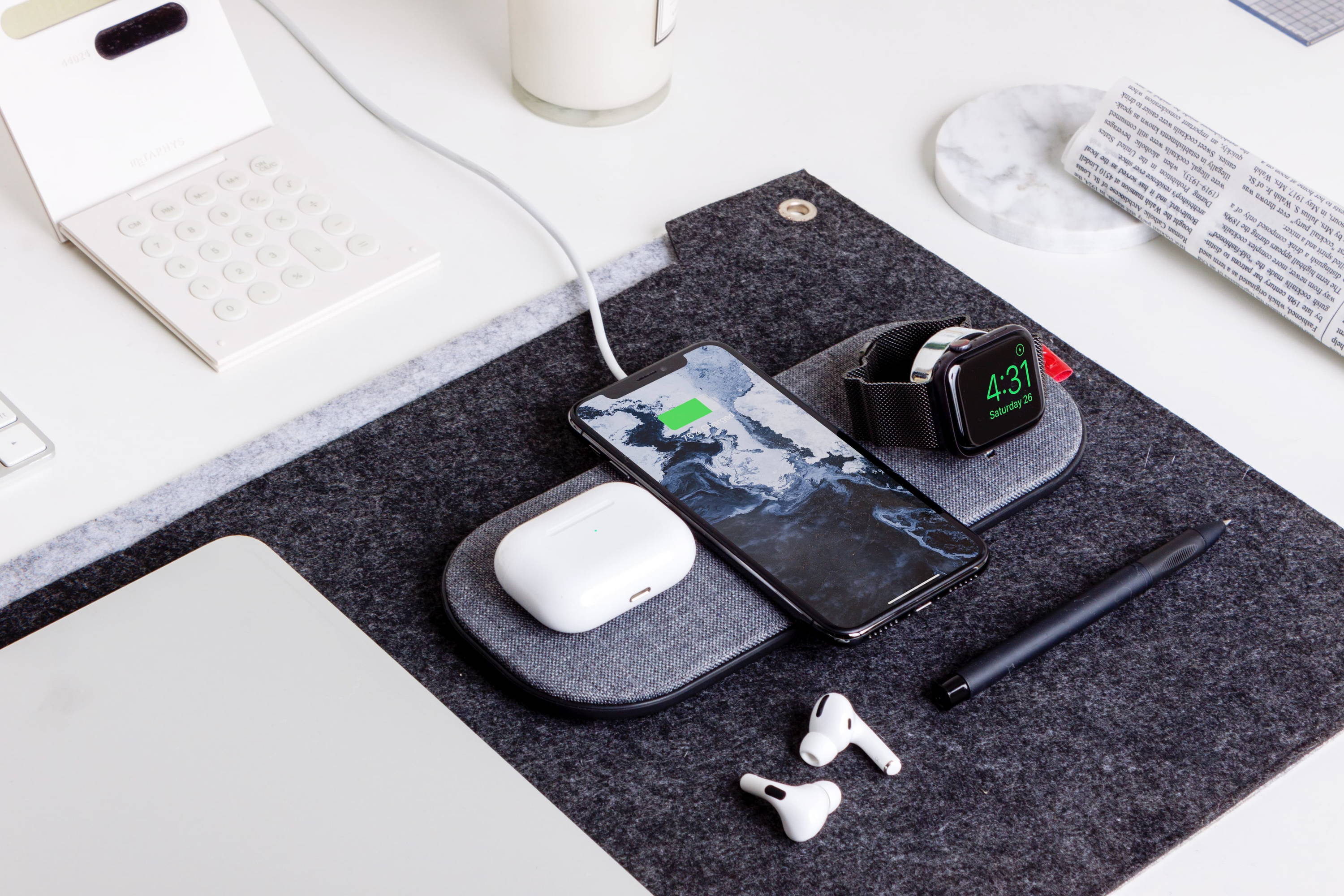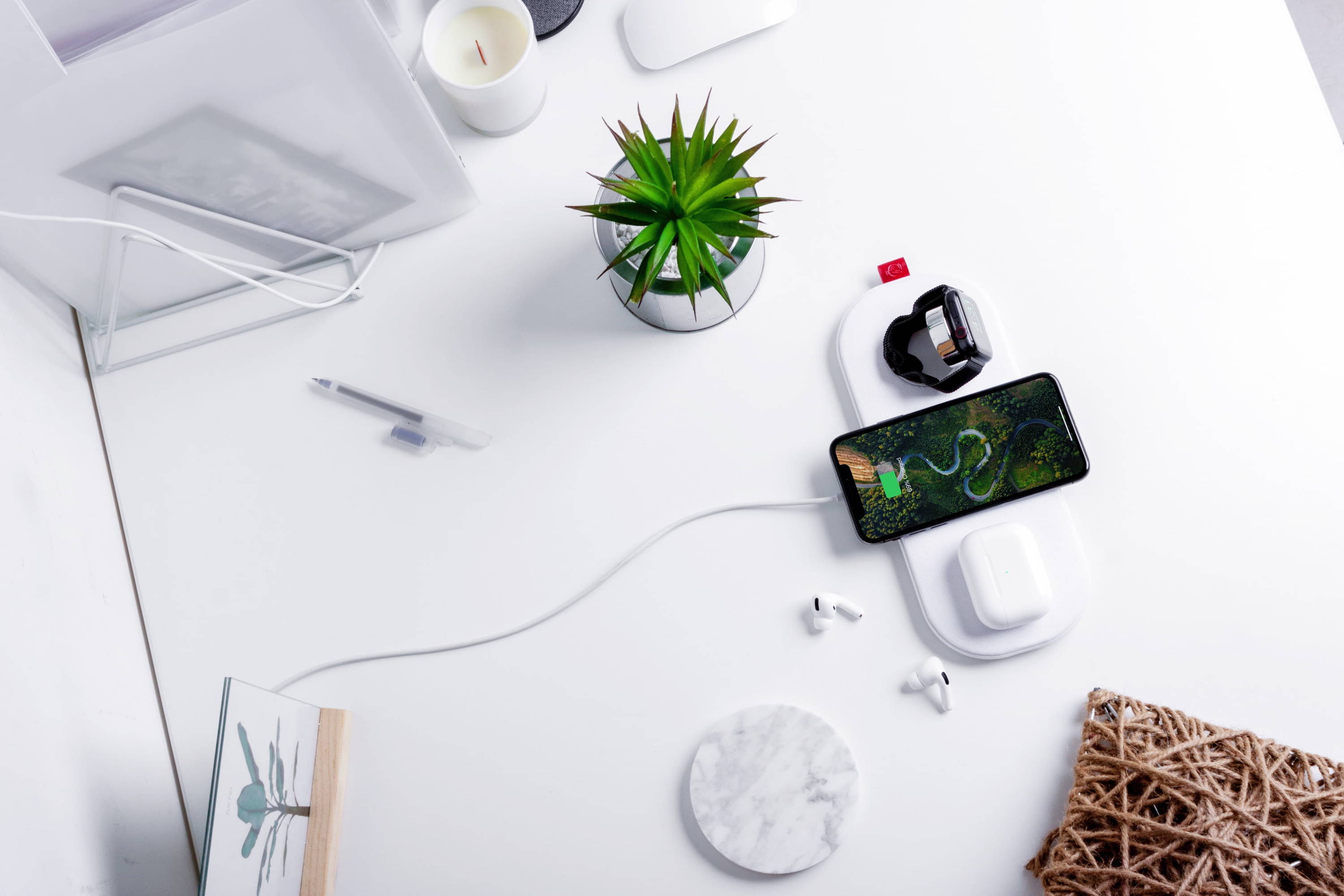 Best Charging Station
This is by far the best charging station out there. I have 2 phones (work and personal) and an Apple Watch and have been using 3 cords for years. Thank you all so much for simplifying my nightstand!! You can place your phones just about anywhere and they get going. It also looks clean and the little pop of color from the Hard Cider tab is awesome.
Finally, a multi-device wireless charger that works
I just got my SliceCharge Pro in the mail yesterday. I'm pleased to say that after 4 different brands all failed and made humming noises, intermittently charged, broke etc etc...this is the only one that wasn't a complete waste of money. I absolutely love it, and will probably come back for another one down the line. Unravel, Nomad...trash. As far as I'm concerned this is the product to beat on the market at this time. Im not the type to ever make reviews either, but after literally 6 months of waiting for different chargers to come through various services including Kickstarter, my search is DONE :)
WooW
Finalmente sono riuscito a comprarlo...
Prodotto straordinario e perfettamente funzionante con i miei prodotti Apple Watch Series 5, le AirPods Pro e l'iPhone 11 pro max carica senza problemi tutti e tre i dispositivi in consecutiva in tempi velocissimi.
Grazie mille.
E caro ma vale ogni euro.
Like the quick charging and Apple Watch charger
This is a nice design for a dual wireless charging pad, with Apple Watch spot. It is a nice wide surface, that is easy to place two items (smart phones or earbuds wireless case) and an Apple Watch to charge. With the coil design, it is fast charging and does a nice job. You also have the option to fold up the chapel watch charging piece, so we can be on the nightstand and you can use your watch like an alarm clock. I got the blue style, and I like how it is a nice textured finish.