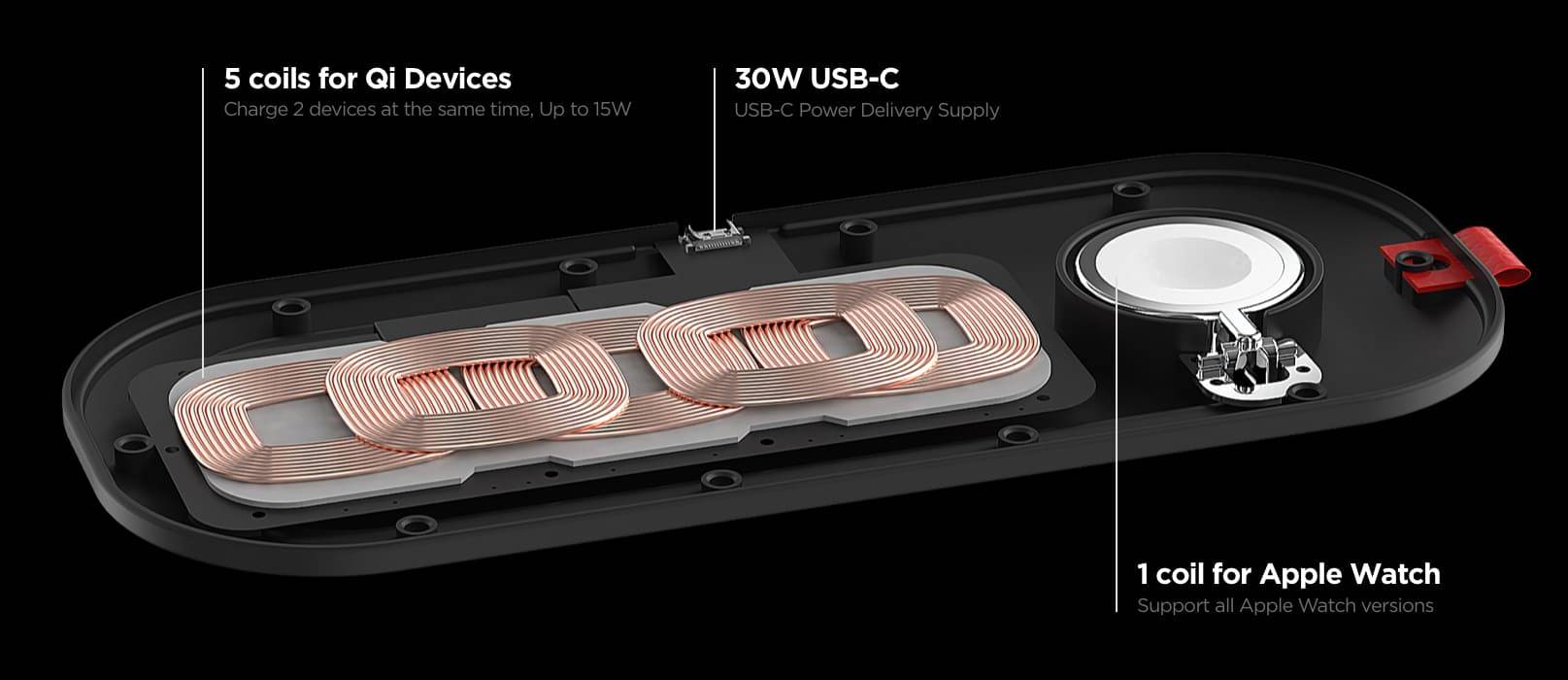 6-coils Wireless Charging System.
SliceCharge Pro uses a new technology called "Full-area Charging". Combined with 5 coils, SliceCharge Pro can greatly expand its charging range, so you can place your devices almost anywhere on the pad to charge them successfully.
Built-in MFi-certified Charger by OPSO.
SliceCharge Pro incorporates a MFi-Certified Apple Watch Charger by OPSO®️, enabling the new SliceCharge to fully support all versions of Apple Watch.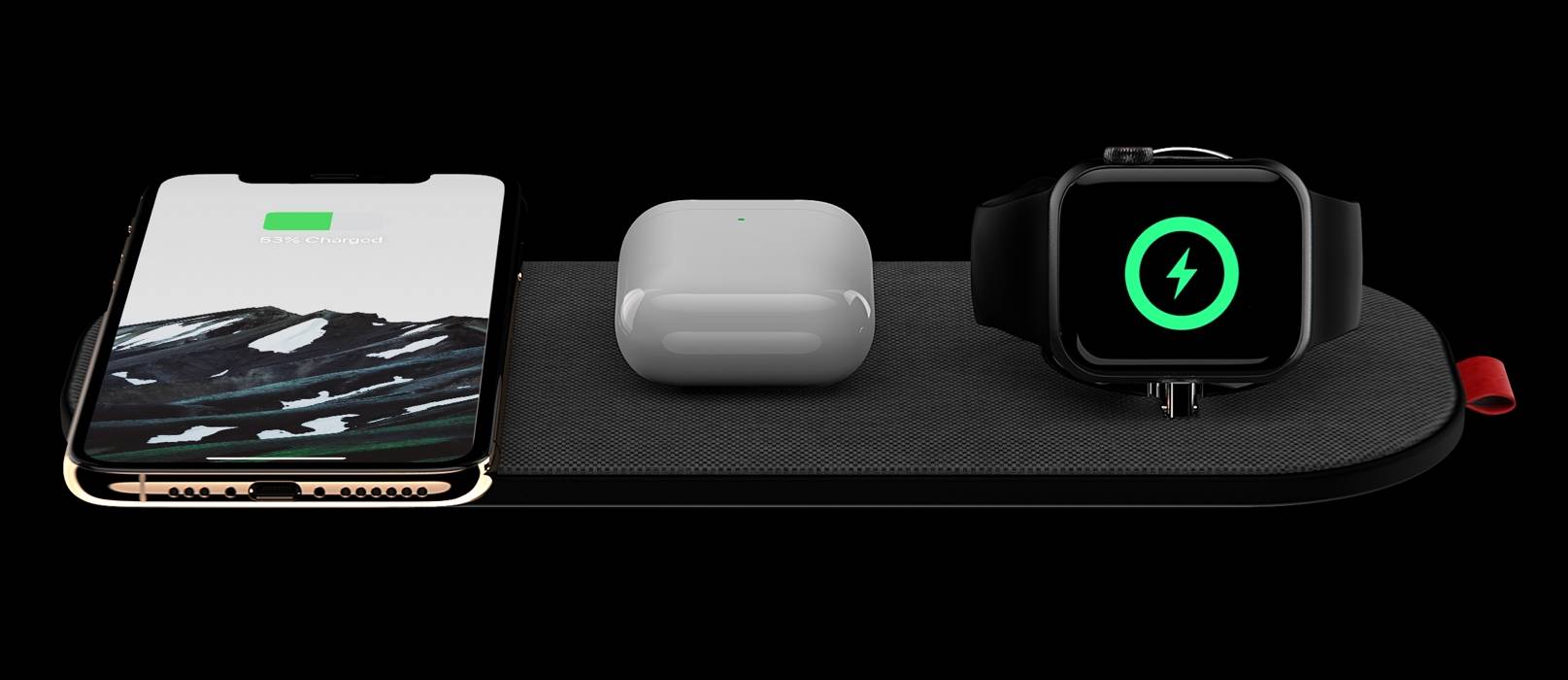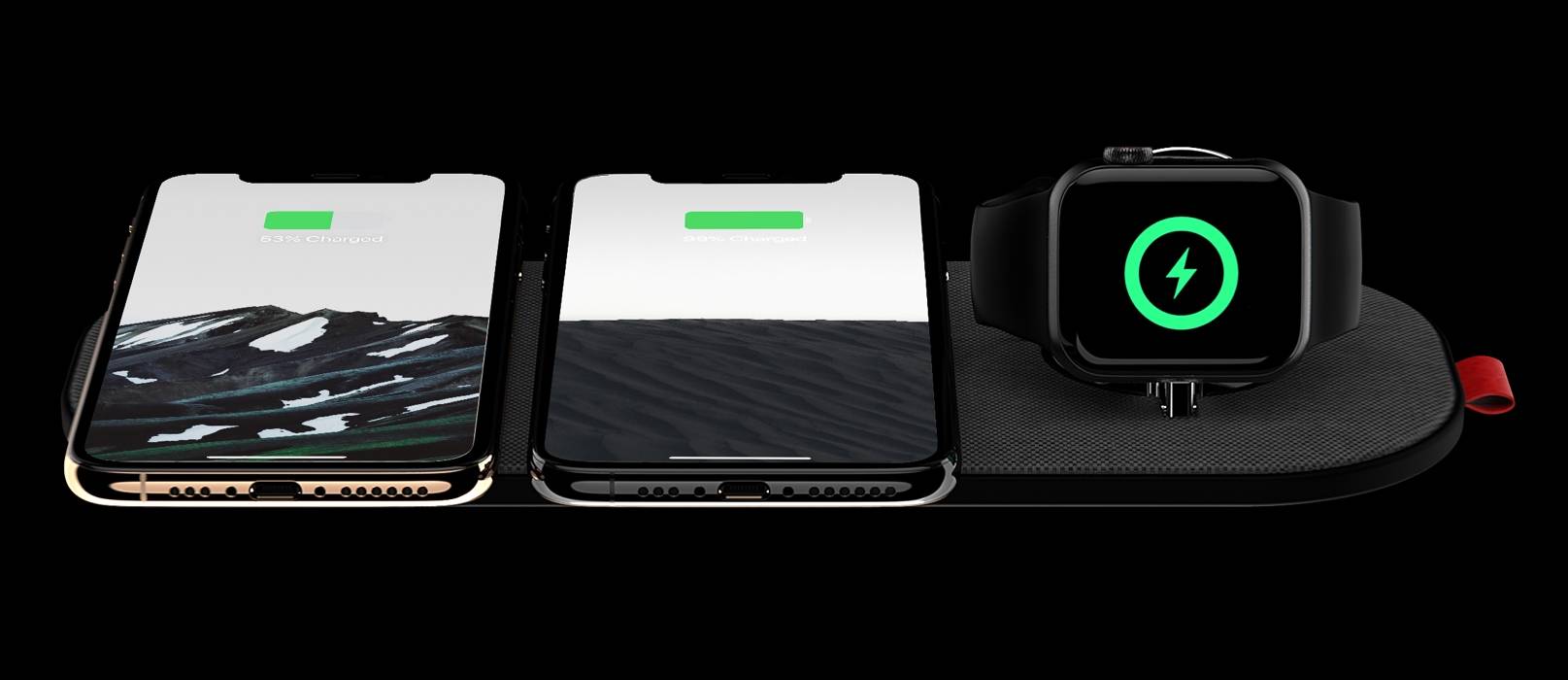 Charge All Your Devices at the Same Time.
You can charge Apple Watch series and 2 Qi protocol phones at the same time. 7.5W fast charging for iPhone 11/11P/11P Max/Xr/Xs/Xs Max, iPhone X/8/8 Plus, 15W fast charging for Samsung Galaxy S10/9/8/7, 3W charging for Apple Watch series 1/2/3/4/5, 5W charging for AirPods.
Works as expected.
Stylish and take up less space than individual chargers and devices. Charges phone through a protective case. No issues.
Excellent Product!
Charges fast and easy to use. Sits right next to my bed and always within easy reach. Very stable for phone and watch.
Great product!!
I have both an iPhone and watch. I used a round flat induction charger for the phone and the apple charger on a stalk for the watch. The induction charger for the phone, being flat, made it impossible see the phone when used as a bedside charger and the phone had to be placed just so to attach. The watch frequently failed to attach and it was difficult to tell when either one was actually attached to its charger. This Hard Cider Labs charger solved both problem with the Stand. It attaches instantly to both devices and its vertical orientation makes the phone easily accessible without picking it up. It is certainly an expensive option but well worth it for reliable and effortless charging. I liked it so much I bought a second one for my new residence.
very convenient
This charging stand is very easy to use for wireless charging of the Apple iWatch and the iPhone X. The Hard Cider Labs Wireless Charging is a finer more polished product. The Hard Cider Labs product also includes the charging device for the iWatch. This Hard Cider Labs charger securely holds the iWatch and allows it to display the time in bedside mode. The Hard Cider Labs is a better thought out and executed design with a premium look and feel. You cannot go wrong buying this product!
Best affordable wireless charger ever!
I just bought iPhone 11 Pro Max and I'm looking for a wireless charger at the Apple store however it's very very pricey. So I searched some best wireless charger and found the SliceCharge Pro! It's great product and charge very well! Also charge my Apple Watch! It's worth it! Trust me!